Book review: Sentient City: ubiquitous computing, architecture, and the future of urban space. By Mark Shepard
The book combines technology and architecture in the simple sense that the future of our cities need the urban space to be ubiquitous.  Aware and smart so it will manage the urban space where people are failing to conserve it. The Architectural League of New York has made an exhibit in 2009. The purpose of this exhibit was to make people aware, and show the future of architecture and the possibilities of new emerging technology.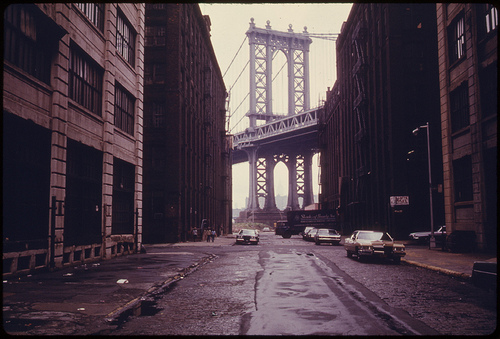 Sentient refers to the ability to feel,  be conscious, or perceive. Everyday we depend more on our technology, it is a big part of our daily lives in the cities. But buildings are still being made without the right knowledge of modern day technology. By  showing different projects and implanting this in architecture today, a city can change and become a Sentient city. Aware of it's citizens and using it's data to create a better environment. The book shows the reader that by using simple technology a lot of information that was never used before can be gathered on a large scale. It gives a great insight in the uses of a large city.
This book is made out of different parts of their exhibition and critical essays by scientists. Five case studies that were part of the exhibition are described and results are given. Amphibious Architecture is a project by New interaction partners for environmental governance. It is a project directed at water and it's use in the city. They installed two networks of sensors and LEDs in the East and Bronx river in New York. These floated on the river and were equipped with text messaging systems so that people could interact. It was low scale so it didn't attract much attention but it did gave a lot of data.
Natural Fuse by Haque Design + Research is a project that uses a plant and it's carbon footprint. The book describes all the technical aspects of the projects and this one is a technical one. The main purpose of this project is to focus attention on energy conservation.
Trash Track is a project that shows people how their trash is dealt with. It gives two sides of the story. It shows items that need to be treated by biodegradable technology. Trash like batteries, cellphones and printer cartridges travel a long way to specific facility to be recycled. It shows a hidden side of the daily trash routine that is very enlightening to the reader.
Breakout! has the purpose to show that work is done in the public space. It gives a historical view of the work ethics of civilization and describes the change in it's paradigm. The growth of social networks around work area's have been affecting the urban space.
http://www.youtube.com/watch?v=S7_–oLHLhs
Too Smart City is a project that uses public street furniture to make the citizens aware of their surroundings. It plays jokes on them such as a bench that launches you when you sit on it, or a trash can that spits the trash back.The use of historical perspectives enlightens the reader of the possible failure of technology.
Ubiquitous computing is a form of technology that is aware of it's surrounding. This is a major concept in the book and thrives in all the projects that are mentioned. The book gives different futuristic insights on the bases of technology. Location-based Services have been emerging since the introduction of Apple's Iphone 3G. The result of these new technologies are that people began to leave data in urban space that can be used by architecture and city planning. The information about restaurants, meetings, bars, museum and parks have been changing the dimensions of cities. The data is creating new services for emerging platforms.
'As we have grown accustomed to navigating the city with our smart phones and our printouts of Google maps, we have come to know it from above, as a two-dimensional, planimetric experience. Instead of seeing ourselves as part of the city fabric, inhabiting a three-dimensional urban condition, we dwell in a permanent out of body experience, displaced from our own locations, seeing ourselves as moving dots or pins on a map.' (Varnelis and Mesiterlin 2010)
The essays in the book give a clear theoretical groundwork where all the projects are based on. It would have been a good idea to give an introduction to each essay so the reader can put it in the right context. The writers use different examples and idea's that make it difficult for the text to be depended on each other. The most interesting essays is 'Boxes towards bananas: spatial dispersal, intelligent cities and animal structures' by Matthew Fuller. It compares the architecture of animals with the architecture of humans and what we can learn from animals. Fuller describes a huge dependency on all the new networks that are developed by technology. He argues about the different aspects of the physical. Houses on the market have been under fire by extra information about neighbourhoods and different statistics such as crime rate, parking availability and schools. It has made an area difficult to grow.  The criticism I have for all these ideas is the costs that will arise when projects will be undertaken. Mayor cities in the world are going bankrupt. A great example is Berlin, The capital of Germany has it's problems rooted in it's history. It was the capital of West and East Germany and competed with each other to show the might of both ideologies. Berlin has twice a much public buildings as needed and they are all unique and beautiful. Still the projects such be done for it will help create a better future.
Into The Sentient City  gives a great insight in the future of architecture and the different aspects that fall under the radar. With it's projects it gives the reader knowledge and awareness that can be used in his life. The essays give an insight and a lot of theory that needs requires some thinking.
Sources
http://www.adobe.com/designcenter/thinktank/tt_varnelis.html/
Other reviews
http://www.experientia.com/blog/reviewing-the-toward-the-sentient-city-exhibition/
http://www.domusweb.it/en/book-review/sentient-city/