You are the music while the music lasts: a look at record shops online and offline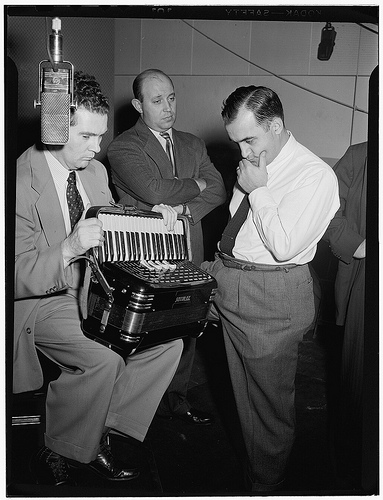 The market for music has been collapsing since the up rise of high speed Internet access. Music is an elastic product that suffers under the effect of price and competition. The opportunities for users have changed and lean towards downloading. It's easier, faster and less expensive then buying it at a store in the centre of most cities. It isn't that the material habit is dying. There are still avid collectors and record addicts out there. Record store days and vinyl markets are a booming business. But is it a healthy market for making a living. Can you make a profit or is it about playing even? Is the answer of the music industry in online record stores where your browser are your eyes and your sound-boxes, your ears. Or are new start-ups like Spotify and Soundcloud a new way of  selling music? With an interview of a sales executive from the Fame mega-store in Amsterdam I will try to bring some light on these subjects.
The decommodification has given the artist a lot of strain to create their music. It's becoming harder to make a living of music.  The concerts have become more expensive and albums are dropping faster in prices. However digital media has given a rise to the methods to attain an audience. But this slow shift in the music industry hasn't affected only their industry. The retail industry is seeing their favourite Christmas gift profit dropping like an apple of a tree. This is creating a shift of shopping behaviour from the physical shops to the digital shops. It creates new digital opportunities but also abolishes physical stores that are disappearing from the cities shopping streets.
So how did the store districts in cities change since the exponential rise of the Internet web shops. In the beginning the trust of the web shops were on a low point, the trust issues of delivery and Internet fraud were among the most common thoughts when asked about a web shop. Since the banks got involved with Internet payments, the market changed and the web shop got there identity changed from a troublesome potential scam to a well respected way to order commodities without needing to transport. Together with the cheaper means of transportation between countries, the online web shop began to create huge profits. When you go to a store and they don't have your product then you go to another one to get your product. But when you order it and it's delayed you wait for it and that's how a web shop can grow. There is an early commitment made about payment then in a normal store. So it's more of a hassle to change a web shop order then finding a product in the shopping areas. Competition between shops and stock is more important then for a web shop. The room for errors is larger at an established web shop then for a physical shop. Most commodity companies have been keeping a web shop since the beginning of the web shop age. The web shops increased when Amazon and EBay became a success (They started in 1995-1996). but there are some branches in commodities where it is unusual to sell your commodities directly. There is a middle man that sells it to the consumer. Like in all businesses they can be changed or become obsolete by technology.
Struggling with the new competitors has affected a lot of record stores. Big electronic stores that are willing to accept a loss on dvds and music, so they can lure people in to buy other products, have been affecting sales for almost ten years. The general economic crisis has shaken the consumer into a more responsible role when spending money. The loss of creative input and new strategies doesn't kill a company but not foreseeing a profit does. The retail side of music and films has been imploding rappidly and doesn't seem to come around to it's original estimates and height. Of course every product tends to drop and rise in a time span but since the younger generation has been growing up with the idea that downloading is normal. The expectation can not be calculated. It should be accepted that the material age of music and film is almost over.
Looking at a website is the same as looking at a book for our generation. You shouldn't judge a book on it's cover but we do it anyway. The feeling and lay out of a website is very important to a user. If it looks like a mess it will be skipped and forgotten. So web shops have been tweaking for some years now. It is also expected that many web shops follow the trends. Even bol.com allows a customer to share their latest purchases on their social media.
The changes in technology has helped downloading content and made it easier to be entertained at home. The use of USB memory sticks in your DVD-player. The acceptance of .avi files and media stations.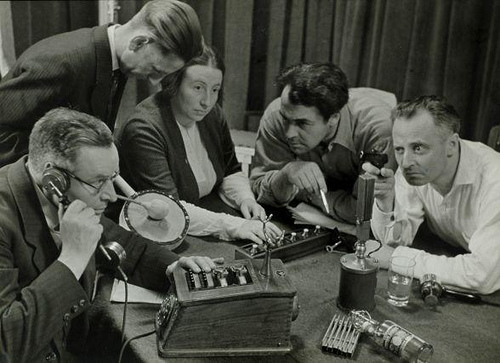 So my personal experience tells me that the music and film industry has been coping with problems for some years now. Not just in the sense of products but generating inspiring new artists and new films. There is a lot of remaking in Hollywood and the niche markets of music are growing and don't seem to really pass through the main stream music stream. The introduction of Blu-ray did give a rise but still these discs and associated hardware are too expensive for most consumers. I have been working in a mega store in music and films called Fame. It's situated in the center of Amsterdam's shopping district and is valued very highly for it's selection of products. It's part of the Free Record Shop venture and has been open for 21 years. On January 29 2012 it shall close it's doors due to the rent and negative expectation of profits.
To get an insight view in the daily work flow in a record store and a take on the rising web shops and their place in this market, I have interviewed my boss Seraphyn Berlijn.
What do you personally think of downloading?
Well It's easy, I know it's bad for the industry and society but it's good because something can be very expensive and sometimes you want to see or listen to it before you buy it.
How do the managers look at the use of digital media to create product awareness?
I have the idea that they try it on the old way, the experience that you are helped in a shop is very important to them. They didn't really explore the method of an Internet web shop.
Do they resist this? Do you think it cost a mega store as Fame it's place?
If we did start a web shop then it might have prolonged the shop but that is of course guessing. It's hard to say but I do believe that there would have been more profit. It would have cost an investment but It would have been worth it. Considering the success of other web shops.
Could a campagne on Facebook or Twitter have worked to promote a product that has just been released?
I am not really an avid user of social media but I think it could have helped. But I don't think it would have sold a lot of products it would be more for the name of your store so it would have been a form of brand awareness. People tend to search for specific products online.
The Fame doesn't use old media like magazines or newspapers to advertise certain products or offers?
Sometimes we would be included in commercials for the release of a new film, album or series but that is related to the mother company of Free Record Shop so it's just a circumstance. We never released a brochure or anything like that. We only had a e-mail newsletter  and a Facebook and Twitter feed with new offers but that isn't successful.
What are your personal experiences with webshops?
Only one time I ordered a gift at bol.com but I did order a lot of stuff from play.com because it's cheaper then the Netherlands and it takes so long for stuff to get released in the Netherlands. I did order some products from America at Amazon.com but the income tax was really something i didn't anticipate.
What do you think of shopping at play.com? do you react on the recommendation filter?
Ofcourse I need to look at competitors for work and sometimes I order stuff from the bargains section because it's cheaper and only once did I buy something from the recommendation area. I usually look for something specific so I try not to waste to much money. I guess it's handy that recommendation is their if you can find similar types of products but when you walk in a store and you run into that film you haven't been thinking of for a long time then it's fun. You can't really put a algorithm on a persons taste.
How do you feel about the interface and the lay-out of a web shop?
The only thing it needs is to be conveniently arranged because some of the web shops are hard to navigate.
Do you compare prices like you can online by just browsing quickly through the shops, do you visit other shops in the centre before you buy something?
In the past I did it a lot but now i don't do it so much because there aren't so many shops that sell music or DVDs and I don't feel like travelling the distance to other shops just for a couple of euro's I guess I am just to lazy for it. Online I still do it a lot and just choose the cheapest one and it doesn't depend on the shop only that I know is that i will receive my order.
Can you compare the websites of bol.com, frs.nl and fame.nl?
Fame.nl is really a hard one to look at. It's very dense and not really a good structure. I understand that the colours separate the different categories but the choice of colour isn't soothing. Bol.com and frs.nl really have an overview and a good directory to it.
How does the Fame direction see the website?
Well they see it as a sub product of the store. Something you need but they believe it's not per se essential to their brand. The problem with the website is that there isn't a single guideline to the content on the website. Many articles are written with grammar and capital letter mistakes because they are hasty there isn't a person who tries to create an ongoing structure. there is a problem with last minute adjustments and that just a hand full of persons have knowledge of the site and when they are not at the office any mistakes stay up. When you set something online it's a fact you can't change it on the last moment it sends a unprofessional signal.
Cinemas make it to expensive to make it a cheap way to enjoy a movie and the release dates and rights in Holland interrupt with the articles and news feeds. Because there aren't any barriers anymore between our countries but series and films still take a long time before they get released it creates a problem and encourages downloading because curiosity wins over doing the right thing.
Conclusion
The website of Fame has never been developed as a successful communication tool.  So this does has its effects on the user that visits. The websites shows a complete lack of structure if compared with other sites of shops.  The knowledge of the employees is hardly used in the content provided on the website. The experiences of shopping between a web shop and a normal shop only differs on the direct material need of some consumers. The only real plus point is that no algorithm can be created to simulate the possibilities in a big store like the Fame. Just to quote a cheesy line from a classic film, 'Life was like a box of chocolates. You never know what you're gonna get.'
As Berlijn says that pricing in web shops have been leveling the common stores since the beginning but really lowering their costs because they could, hasn't happened. Web shops don't need staff members helping customers or security to keep thiefs away. it is making more profit then a store by ensuring a price ceiling. It is a common believe that web shops should be cheaper but it's just like comparing, sometimes they are sometimes they aren't.
Record stores aren't profitable as a big store any more, it needs a combination of other products to be making a profit. There are many reasons (downloading, competition, technology, web shops, youth culture) of the failing of record stores but I couldn't say which one is the strongest. So the future in earning a profit from music should come from the innovative new platform that are created today. Spotify is a service where a user gets access to a giant database of music, paying a fixed amount a month, You can listen to it non stop. The future is uncertain for this industry but it will always exist as long as there are artists that make music.
Interesting to see is this discussion between Internet critic and scholar Andrew Keen and  Pop culture theorist Simon Reynolds about why the Internet has been bad for musical artist.