PICNIC '10 The Next Generation Enterprise meets the Net Generation Consumer by David Roman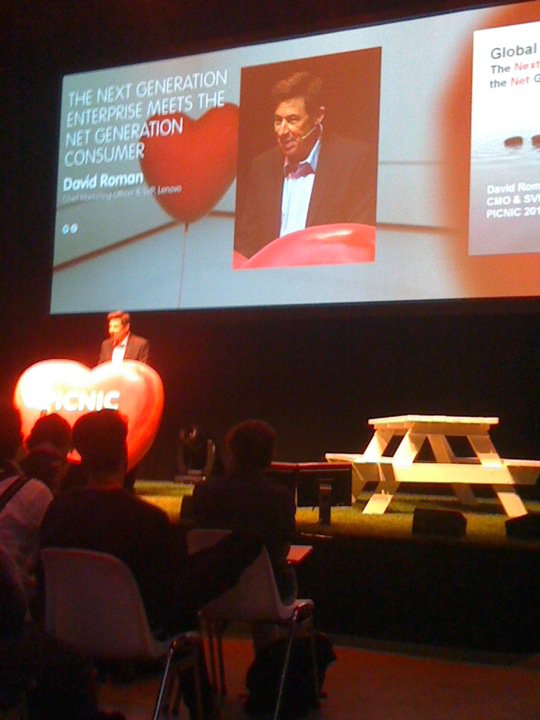 David Roman speaks about the emergence first globally consistent market called "the net generation". The worldwide generation aging from 16 till approximately 35 grew up with internet and new technology. The Internet created a physical web of people located all around the world with more common interests then any other generation before. They form a group of consumers with that start spending money on at an early age. The net generation is the current trendsetters, "The Arbiters of Cool" create trends with that they influence everybody, friends, parants, peers etc. The Internet facilitates this development to the full, for example when the net generation watches a movie in the theater the update the world through their smartphones. Even before they leave the theater, their network already know how they rated the film.
The net generation is also has very high expectations of brands, as they take values very seriously they expect the brands they use to do so as well. The shared value of social en environmental issues are important to them as the reward brands sharing the same values and punish others that don't. This generation truly believes they are in the position to change and redesign the world. This gives companies a great challenge or even necessity to rethink themselves, whether they see it as an opportunity or a nightmare it's the reality. Next generation enterprises have to operate as a network and adapt a global mindset from the beginning. Roman himself thinks this is a big opportunity for companies to start taking responsibility for working on a better world, they need to find a balance between responsibility and money/success.