This Article Will be Deleted
"Hello and welcome to Wikipedia! Thank you for your contributions. I hope you like the place and you decide to stay. Unfortunately, one or more of the pages you created, such as Amsterdam Dance Event, may not conform to some of Wikipedia's guidelines, and may soon be deleted."
Welcome to Wikipedia and welcome to my adventure.
Before writing my first article on Wikipedia, I have never realized how much of a challenge it is to actually make the article survive there. While it seemed to me so easy to contribute to the wisdom of the crowd beforehand, in the aftermath of writing I realized: it is not. In the first place, I felt blessed to have a topic that has not yet been covered. With over 3,4 million articles on the English version of Wikipedia, it seems to be like looking for a needle in a haystack when finding a relevant and encyclopedic entry. So that is why I enthusiastically started writing my article about the Amsterdam Dance Event (ADE)…too enthusiastically, apparently. Within an hour I was accused of unambiguous advertising and promotion, a violation of one of the twelve general deletion criteria on Wikipedia. Soon after being notified there it was: the speedy deletion nomination of my article. As I was told by the administrators of Wikipedia my article "seems to be unambiguous advertising which only promotes a company, product, group, service or person and would need to be fundamentally rewritten in order to become an encyclopedia article." On September 30th, at 8.48 pm the administrator HJ Mitchell deleted my post: Greetings, my name is Harry (HJ) Mitchell, you can call me Harry or HJ if you don't want to type the whole thing out! My wiki-mission was a fail.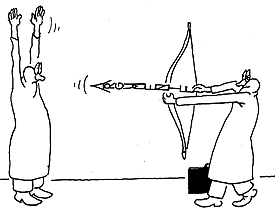 I decided to rewrite the article and stay as objective and neutral as possible. I researched on the website of the Amsterdam Dance Event and on other articles I could find about it again and compared my article to other entries about festivals, such as the Sziget Festival or the Miami Winter Music Conference which is related to the ADE. However, within a few minutes my text was nominated for deletion again. I decided not to give up on that and wrote a message on the so called "talk page" in order to understand what went wrong again. To my surprise, my article was given a second chance and my new Wikipedian friend Cindamuse, probably an administrator, wrote me this:
I've removed the promotional content and the proposal for deletion. This was done based on further research discovering sources and content not used in the article. That said, this article lacks indication of notability, as well as footnotes. Please expand this article and introduce more precise citations where appropriate. Notability needs to be established through significant coverage in reliable sources that are independent of the subject. If these issues are not addressed, it may be deleted by another editor. Also, please do not forget to sign your messages and comments. Thanks.

Cindamuse (talk) 15:22, 3 October 2010 (UTC)
With this glance of hope and a few corrections to be made in the article, my Amsterdam Dance Event might have a chance to survive on Wikipedia and I might give the Wiki-mission another try.  As I have learned on this trip, everyone can contribute on Wikipedia in theory. But in many cases it is just a matter of a few minutes until the entry disappears because a member of the Wikipedia administration team nominates it for deletion. The whole debate on who is to decide what is relevant or wiki enough to stay alive on Wikipedia will cost a lot of potential users that drop their Wiki-initatives and leave it to others. On the one hand, I found it interesting to debate on my content with an admin, but on the other hand, I was just overwhelmed by the amount of guidelines and requirements I had to meet to stay on Wikipedia. If anyone should be able to join and edit Wikipedia, potential users should be offered a clearer instruction on how to deliver proper Wiki-content in an easier and clearer way. Debating forever with someone from the inner Wiki-circle if my text is wiki enough or not will definitely just let me drop it in frustration at some point.