Wikipedia – an Impression About the First Entry
On Saturday, 2nd october, I become an official member of Wikipedia community. Namely, I posted my first entry. The article is about the Multimedia City, a project I wrote about in my first blog post on Masters of Media Blog. I have been really interested in the project, so I thought why not to make an entry about it. Firstly, I tried if there is already such entry on Polish language Wikipedia, and unfortunately (or fortunately) it was already there. In fact, entry on polish Wikipedia was a little bit outdated and not sufficient, therefore I thought, why not to update it and post it on English Wiki.  It is what I did. Here is a link to my first Wikipedia entry. It was also the first time I have edited an entry on the website.
It was quite big challenge for me, especially from the technical site (taking into account that it was my first wikipedia entry ever), I actually think that it was real fun and rewarding task. It is nice to share your knowledge with others. This experience, in fact, helped me to practically understand what web 2.0 or what others call it social media,  which allow the creation and exchange of user-generated content ( Kaplan and Haenlein, 2010) are.
Web 2.0 is called the wisdom Web, people-centric Web, participative Web, and read/write Web (Constantinides and Fountain, 2008).
Wikipedia is actually what web 2.0 is believed to be. I felt like participating in the whole community and in the creation and development of the platform. I took a part in collective project, that everyone can benefit from.
Having realized that many of my fellow collegues from Master of Media degree had plenty of problems especially with Wikipedia editing policies, I was expecting the same to happen to my entry. However, nothing similar happened so far. No boots, no treats of cancellation. Hopefully, aditors are not on holidays… Or maybe it's just a matter of time….
Interesting thing, that has drawn my attention is a trace edit relied to fixing one link to disambiguation page 3D. You would wonder what does it mean. Here you go:
Disambiguation pages on Wikipedia are used as a process of resolving conflicts in article titles that occur when a single term can be associated with more than one topic, making that term likely to be the natural title for more than one article. In other words, disambiguations are paths leading to different articles which could, in principle, have the same title (Wikipedia).
Less than two hours after I had posted my first entry, a Wikipedian called R'n'B fixed the 'disambiguation' to make the entry correct and more precise. I thought 'great, cheers for that', and at the same time I thought ' Haven't you got anything more exciting to do than looking up for shortcomings and fixing it?'. What drives people to do it? Maybe it is a kind of hobby, a passion to which they devote majority of their daytime. Everyone has different interests, if this is the case, that's great that there are such people who care and look after the encyclopedia. That makes Wikipedia more reliable.

Therefore is it passion, obsession or simple competition?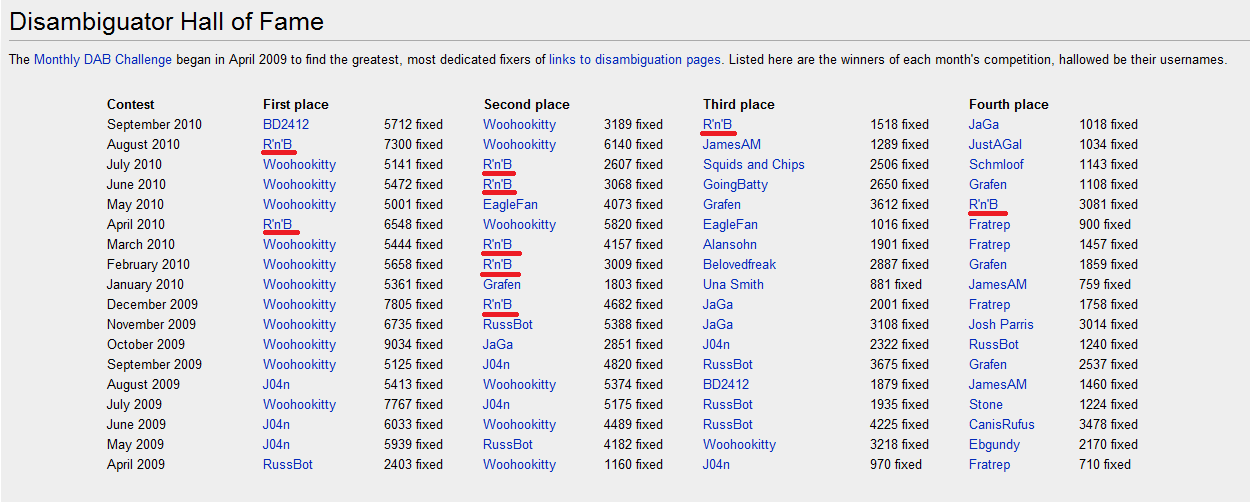 So what actually makes some people want to contribute to such a huge scale to the platform? This is very interesting topic for a research that would certainly enrich frowing discourse about social media.
To conclude, I need to say that this assignment for sure has encouraged me to participate and contribute  more to Wikipedia, and I will for sure create and edit more entries there.
References:
Kaplan, A. and Haenlein, M. (2010). "Users of the world, unite! The challenges and opportunities of Social Media". Business Horizons 53 (1): 59–68;
Constantinides, E. and Fountain, S. (2008) Web 2.0: Conceptual foundations and marketing issues.Journal of Direct, Data and Digital Marketing Practice , 9 (3). pp. 231-244.