Inkscape adventure continued…
If you have been reading my recent post about my Inkscape adventure you know that this adventure didn't go quite as well as I expected it to go. I must admit that this was mainly because of the fact that I couldn't work on my regular working-machine and therefore ended up frustrated and fed up with the replacing machine and automatically with Inkscape. Now that my Macbook Pro has been fixed again I wanted to give Inkscape another (fair) chance. This time a honest one, free from certain prejudices and free from my own agony towards the machine that I had to work with.
Unlike my previous attempt in working with Inkscape I this time started with an empty glass (last time this glass was full with Adobe based expectations). I already had my design kind of figured out, inspired by a drawing I've made a few years ago. As last time I started with no tutorial, just out of the blue I started drawing lines and contours of the drawing. This however didn't result in the exact result that I wanted, mainly because I was just playing around. I always, when new to a program, enjoy messing around and just trying out random tools. I then always end up not satisfied with the result, and abandon the hope that I could figure out this program just by randomly clicking around. If you want to see the result of this fooling around, click here (probably I will continue working on it in the nearby future).
So I started over from scratch, this time (how clever) using a tutorial on how to make a cute little penguin. To my surprise after 2 hours messing around in Inkscape and have read a short beginners tutorial I quickly started to feel at ease with the interface. Especially the bezier tool offered many possibilities in adjusting a shape to my exact needs, the other tools also had many possibilities; each tool could be adjusted to specific requirements. I must admit that after working a few hours in Inkscape it became addictive to keep trying new tools out.
Things that I didn't like about Inkscape: for example the weird things that Inkscape did with your work after exporting it to a .PNG, after a few tries it finally showed my work as it was displayed on the canvas. Also copy and pasting an element resulted in a distorted image, so I had to continuously use the option duplicate (this however could be blamed on me having to adapt myself to a new way of working). Another thing that really bugged me was the organization of the layers; when I added by accident a path to a layer that didn't belong there,  it became really difficult to retrace this mistake and fix it. I couldn't find a way to group certain layers, and easily add objects to a certain layer or layer-group. The only way to do this was by pressing CTRL + PAGE-UP or PAGE-DOWN, depending on the direction you wanted to move your object to. This however seems very awkward to me.
Filling an object with a stroke style comes in very handy if you are working with flat objects. For example a t-shirt with no curves. For the Wondering44 work I wanted to use this stroke tool for the dress, but the option to adjust these strokes to specific needs was very limited. So I ended up drawing the stripes with the calligraphy tool, with worked out just fine actually.
Now this is the result: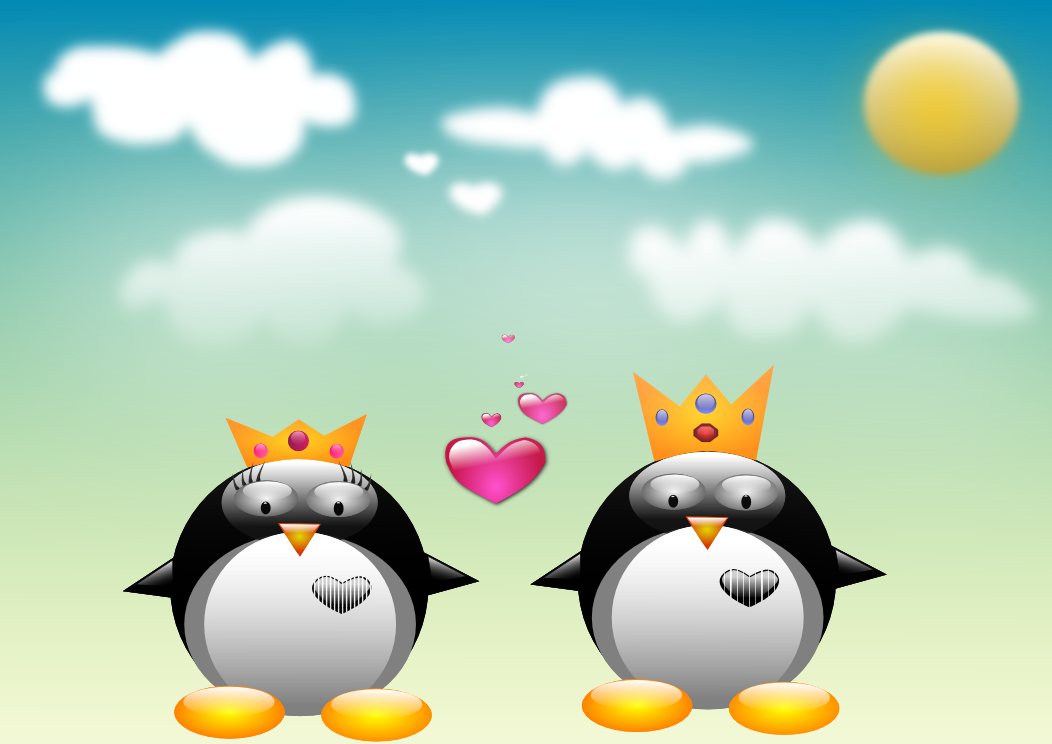 Toconclude: compared with Illustrator I find Inkscape a worthy opponent (with a major bonus for Inkscape for being open source) to other .svg programs. I think I will continue experimenting with Inkscape since I think open source will be the future and I don't want to attach myself too much to Adobe programs. I know that I have said in my other post 'Inkscape adventure' that I've already sold my soul to Adobe, but I guess that my soul is for sale again?