The Missing Link: Google Alternatives
"In the greatest leverage of the common user, Google turns traffic and link patterns generated by 2+billion searches a month into the organizing intelligence for a new economy." – Kevin Kelly (Bruns 2008, 174)
Whether users realize it or not every Google search produces metadata that makes small incremental contributions to maintaining and improving the accuracy of Google's search results (Bruns 2008, 175). While for a normal search this is limited to your search query, IP address, and the data within a cookie, a personalized search produces even more metadata that could include a large piece of your web history (Google 2011). This metadata is then used by Google's Page Rank algorithm to determine how the information in search results should be displayed.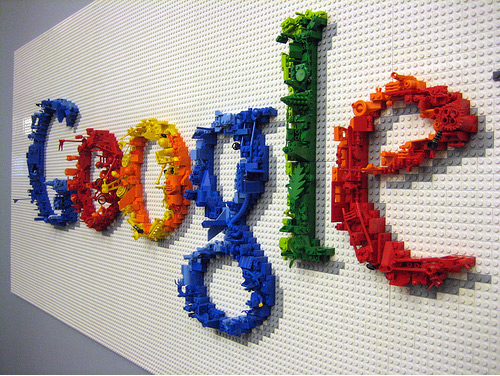 Many media theorists and critics are concerned with the monopolistic position Google has established in the information organization market. Bernhard Reider argues that Google has given rise to search results based on popularity and convenience, and that regulations should be used to ensure everyone's online voice can be heard (Reider 2009, 134). Richard Rogers describes Google's business model as "service for profile" and explains that by getting to know you, they can sell to you better (Rogers 2009, 2). Matteo Pasquinelli identifies Google's Page Rank algorithm as the catalyst that allows Google to parasite your human intelligence and rent it to others for profit (Pasquinelli 2009, 3). While these concerns are not shared by all users, what (if any) Google alternative are available to users who do care?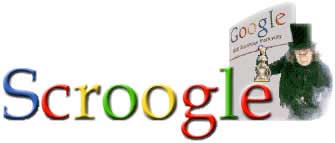 Google-Watch founder and well known Google critic David Brandt established Scroogle as a method for conducting search without the collection of your cookies and search terms. He argues that Google's search is not uniquely democratic, but uniquely tyrannical (Salon 2002). Scroogle works by acting as an intermediary, giving Google their metadata (instead of yours), scraping the search results, and displaying them for you free of advertisements (Scroogle 2011). While this may address a number of privacy concerns, it does not actually organize the information in a different way as the results are still determined by Page Rank, and thus at best could be viewed as a method of Pasquinellian sabotage to undermine Google's monopoly.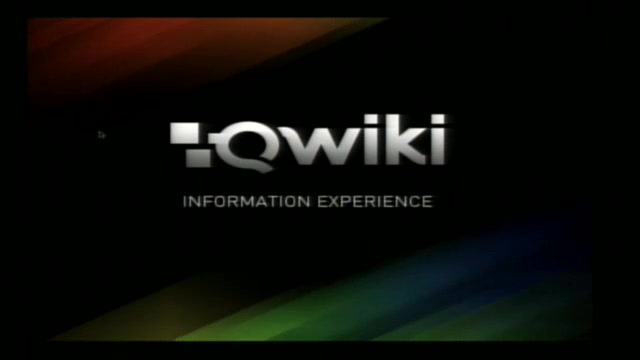 In 2010 TechCrunch awarded the Qwiki search engine, with their prestigious Disrupt Award, awarded to the company with the most disruptive game-changing strategy (Huffington Post 2011). On the surface Qwiki appears to organize information in a way that is completely different then Google. They challenge the benefits of displaying search results as a list, and claim that a two minute multimedia presentation is a more user-friendly method (Qwiki 2011). While the videos are informative and do offer users the option to interact, the question that arises is where is the information for these videos coming from? The answer is Google, Wikipedia, Yahoo and other information aggregators (Qwiki 2011). While the presentation of the information is appealing it is hardly game-changing, as it is still dependent on aggregators that organize information based on popularity and convenience.

Do true alternatives to the Google model exist? Will these supposed alternatives be transparent enough with their search algorithms that we can actually see and appreciate the difference? Topsy is a real-time search engine that indexes and searches social networks. They claim that, "Socially generated content is the fastest growing source of information on the Web, with social graphs replacing Page Rank as the new "signal" for identifying relevant content for consumers." (Topsy 2011) Topsy is unique in that it actually identifies that a true Google alternative would require a replacement for Page Rank, but their lack of transparency on what defines a "social graph" and "signal" does little to challenge the dominance of search based on popularity and convenience.
Much like Reider claimed, it seems that a true Google alternative will require re-ranking, transparency, and of course quality (Reider 2009, 141). Perhaps the question shouldn't be are there any alternatives to Google, but will users even want them when they appear?
References
Bruns, Axel. Blogs, Wikipedia, Second Life, and Beyond: From Production to Produsage. New York: Peter Lang, 2008. 171-198.
'Google Privacy Center.' Google, 2011. Web. Thursday, March 10, 2011. http://www.google.com/intl/en/privacy/
Meet Mr. Anti-Google.' Salon, 2002. Web. Thursday, March 10, 2011. http://dir.salon.com/story/tech/feature/2002/08/29/google_watch/index.html
Pasquinelli, Matteo. 2009. 'Google's PageRank Algorithm: A Diagram of Cognitive Capitalism and the Rentier of the Common Intellect,' Deep Search. The Politics of Search beyond Google. Eds. Konrad Becker, and Felix Stalder. Innsbruck: StudienVerlag, 2009. 152-162. http://matteopasquinelli.com/docs/Pasquineli_PageRank.pdf
Qwiki, 2011. Web. Thursday, March 10, 2011. http://www.qwiki.com/
'Qwiki Founder: How I Launched A Talking Search Engine' Huffington Post, 2010. Web. Thursday, March 10, 2011. http://www.huffingtonpost.com/2010/11/09/qwiki-founder-doug-imbruce_n_780706.html
Rieder, Bernhard. "Democratizing Search? From Critique to Society-oriented Design." Deep Search. The Politics of Search beyond Google. Eds. Konrad Becker, and Felix Stalder. Innsbruck: StudienVerlag, 2009. 133-151.
Rogers, Richard. "The Googlization Question. Towards the Inculpable Engine." Deep Search. The Politics of Search beyond Google. Eds. Konrad Becker, and Felix Stalder. Innsbruck: StudienVerlag, 2009. 173-184.
Scroogle, 2011. Web. Thursday, March 10, 2011. http://scroogle.org/
Topsy, 2011. Web. Thursday, March 10, 2011. http://topsy.com/
Images
Google logo courtesy of: http://aldhanani.ca/gmThs0jmMA20w/
Qwiki logo courtesy of: http://navator.com/dailynews/2010/10/01/have-time-for-a-qwiki/
Scroogle logo courtesy of: http://www.p2pnet.net/story/41558
Topsy front-page courtesy of: http://www.bloganol.com/2011/02/reatime-twitter-search-engines.html