Re-visiting 90s media theory: The Media Archive by ADILKNO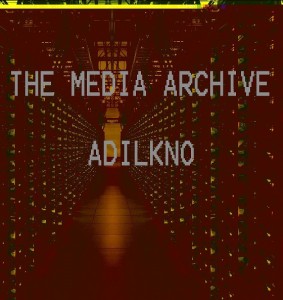 Alexandra Kontou, Caroline Boserup, Jakub Dutka
ADILKNO / BILWET (Foundation for the Advancement of Illegal Knowledge / Stichting tot Bevordering van Illegale Wetenschap ) was founded in 1983 as a collective of five artists/authors, Geert Lovink, Arjen Mulder, BasJan van Stam, Lex Wouterloot and Patrice Riemens.
They rose from the squatters movement and illegal radio in Amsterdam, about which they published their book Bewegingsleer (1991). Their main interest is in Media and Media theory, about which they write from a critical, speculative and often humorous perspective.
Ever since their first piece in Mediamatic, back in 1988, about The Occult Traffic Sign, BILWET/ADILKNO have been contributing to virtually every issue of Mediamatic Magazine. A collection of these small manifestos – BILWET/ADILKNO calls them UTO's (Unidentified Theoretical Objects) – was published as Media Archief in Dutch and in German translation as Medien Archiv (Bollman Verlag). Due to this publication and their successful Data-Dandy tour, BILWET/ADILKNO has become extremely popular in Germany and Austria.
The Media Archive comprises of small essays about media, as Geert Lovink said "Everything is media"; we included six of these chapters in the E-book and a preface which is an introduction to the media theory by ADILKNO. The chapters are the following:  "Media of Death. Death of Media", "Homeopathy of Evil. The Coming Man Revisited.", "Artificial love: An Introduction to Fancy design", "Triptych on Drugs", "The Fatal Attraction of Reality", "Billboard Studies" . Many media theorists are mentioned through out the text like Jean Baudrillard, Klaus Theleweit and Marshall McLuhan. According to ADILKNO, "certain historical figures have found their natural habitat in vague media: Mao, Gysin, Manson, Reich, Jesus, Debord, Meinhof, Fromm, Hitler, Hendrix, Castanade, Goldman, Marley, Pippi Longstocking." . Other aspects that are interceding in the essays are surveillance, pop music, cinema, video, drugs, billboards and other forms of labeling.
"The Death of Media" chapter argues about the need for telecommunication that came after the dead departed. People need direct contact with their lineage to reserve their vital powers. But now the connection with our lineage has been ruptured by the mass media. Nowadays, the evil does not come from outside, not from the society; it lives between the individual and the world, that's what the chapter "Homeopathy of Evil" discusses. Evil is an impermanent. Good reclines in Evil and at the end Evil absorbs it.  In "Artificial Love" chapter, sex has returned to its pre-fall paradisaical condition and this has raised the enthusiasm about virtual sex because it is a new and unexplored terrain. In "Triptych on Drugs" media are introduced/likened as drugs, because they are a form of entertainment. They stimulate our acceptance of the world, and if you know what dose to take you are guaranteed a happy end. "The Fatal Attraction of Reality" explores the new dimension created by the media. It belies the claims that media reflect the reality or shape it. "Billboard studies" account for the changing nature of the urban space through the analysis of the use of billboards.
The e-book is available for FREE here : The Media Archive on Lulu.com