Gab.ai: Freedom of (conservative) speech?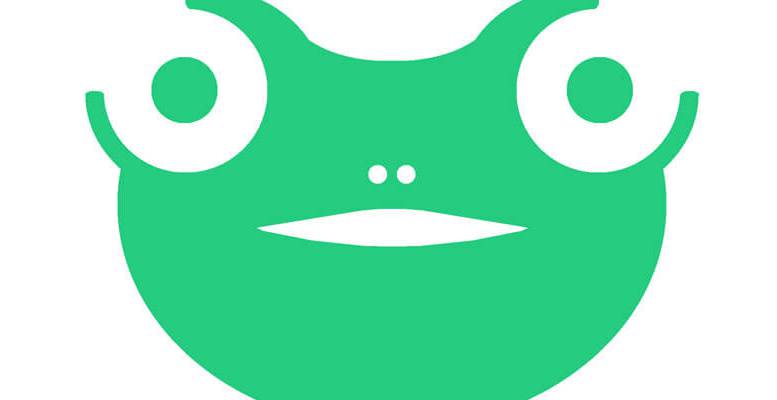 A few weeks ago a Norwegian journalist posted the Pullitzer Prize-winning 'napalm girl' photograph on Facebook. But instead of founding the intended discussion, he found his account suspended and the picture removed. The picture contained nudity, which may not be shared according to Facebook's guidelines. After strong critique by the journalist's newspaper, the Norwegian Prime Minister, and almost the entire Facebook community, Facebook reinstated the removed images and allowed the posting of it again. It is not only Facebook however, that has received critique lately regarding their censoring power. Instagram has had a similar case with a photographer sharing a project revolving around menstrual blood, YouTube received a lot of critique regarding their new notification system, and Twitter banned the very conservative British journalist Milo Yiannopoulos.
As the debate around safety – in the form of censorship – versus freedom of expression on social media seems to arise strongly once again, another alternative platform claims to be the solution to this discussion. A trend in which people try to find the solution to this debate in the form of their self-made platform seems to be growing. Where somewhat similar platforms like Peach and Ello failed in this attempt, Gab is trying this time, with 'Freedom of Speech' as its core value.
Will this finally be the new platform we have all been waiting for? Or might it be just another statement to oppose the mainstream social media? What is the future of these kinds of alternative platforms?
Gab.ai
Gab.ai was launched on the 22nd of August this year and presents itself as the first social network of 'the people'. Just like on Twitter, there is a character limit to posts and users can follow other 'Gabbers' and can be followed back. Different from Twitter, users can upvote and downvote the messages called 'Gabs', the top Gabs are ranked based on these votes, and Gabs are also displayed in a chronological home feed. There are some basic rules for posts: no illegal pornography, promotion of terrorism or violence and no doxing. But besides that, there is only self-censorship on Gab, meaning users can customize what they want and don't want to see in their feeds.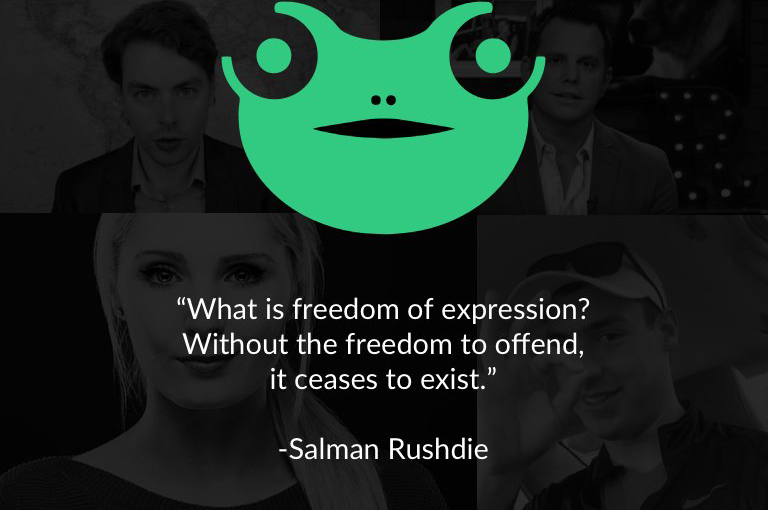 Do 'we' want this?
Although all of this might sound interesting to many people, and maybe even sound as 'true freedom' to some, the question of where freedom of speech ends and insult starts, seems just as applicable to this platform as it is to 'censored' platforms of others. "What is freedom of expression? Without the freedom to offend, it ceases to exist.", is the quote the homepage of Gab states. But I believe the majority of the people do not want the option to offend others, with the risk they are being offended themselves. Users of social media find it easy to unite themselves against a giant company that removes a picture with a naked child on it when that picture happens to be an iconic image in human history. Those same users, on the other hand, want their social media environment to be as safe as possible, for themselves and their children, thereby making the use of automatic filters indispensable.
The intentions of Gab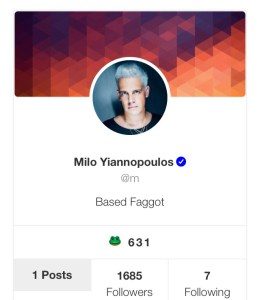 Apart from questioning the reasons for people to use and critique platforms, one should also look critically at the reasons for founding a platform like Gab, besides the obvious stated reasons by the platform itself. In this case the founder is Andrew Torba, a Silicon Valley entrepreneur, but more importantly; an open Donald Trump supporter. Besides that, the platform seems to be most popular among right-wing orientated people, one of them being the earlier mentioned conservative journalist Milo Yiannopoulos. It's also interesting to see how most of the earliest mentioning of the platform came from politically conservative websites like Regated.com and Breitbart.com ('by chance' being the employee of Yiannopoulos). It seems like the platform that presents itself as the platform of the people, has already lost some of its value by being a platform for conservative people mainly.
The future of Gab(s)?
Of course one could say a platform like this will mainly attract conservative people in the earliest days of its being, but the platform can also be seen as just a political statement. Fact is that when the platform truly wants to grow into a platform for everyone, non-conservatives will also have to find their place in it. Will they experience this freedom of speech in the same way as the current (conservative) users do, when only being downvoted and potentially being scolded at?
Although I believe gab.ai is not going to have a real future, like many of its alternative platform predecessors, I am convinced the bigger movement it is part of will eventually be able to produce a new social media platform that actually does have more viability. Unfortunately, the success of these platforms will always be dependent on the interest of the masses, just as the main platforms of this moment are now.  If we're only willing to criticize within the guidelines it might just take a few more years before we decide it's time for a change of platform. Besides, safety is just as important as freedom, right? As long as they don't remove my post that is…
Bibliography
"Twitter Doubles Down: Milo's Podcast Account Banned". Breitbart. N.p., 6 sep. 2016. Web. 18 sep. 2016.
< http://www.breitbart.com/tech/2016/09/06/breaking-milos-official-podcast-account-banned-twitte/ >
"A photographer's Instagram account was shut down after a photo of a model on her period". The Independent. N.p., 8 sep. 2016. Web. 18 sep. 2016.
< http://www.independent.co.uk/news/people/instagram-deactivates-photographer-harley-weirs-account-after-pictures-showing-menstrual-blood-a7232186.html >
"Gab.ai is a new social network that promises complete freedom of speech | Latest News & Updates at Daily News & Analysis". dna. N.p., 12 sep. 2016. Web. 18 sep. 2016.
< http://www.dnaindia.com/scitech/report-gabai-is-a-new-social-network-that-promises-complete-freedom-of-speech-2254520 >
"Gab, the Alt-Right's Very Own Twitter, Is The Ultimate Filter Bubble | WIRED". N.p., z.d. Web. 18 sep. 2016.
< https://www.wired.com/2016/09/gab-alt-rights-twitter-ultimate-filter-bubble/ >
"Introducing Gab.ai: The People First Social Network » REGATED". N.p., z.d. Web. 18 sep. 2016.
< https://regated.com/2016/08/introducing-gab-ai-people-first-social-network/ >
Tribune, Chicago. "Facebook allows postings of 'napalm girl' photo after debate". chicagotribune.com. N.p., z.d. Web. 18 sep. 2016.
< http://www.chicagotribune.com/news/nationworld/ct-facebook-napalm-girl-photo-debate-20160909-story.html >
"Video Creators Accuse YouTube Of Censorship After Notification Improvement: No, Ad Guidelines Weren't Changed". Tech Times. N.p., 3 sep. 2016. Web. 18 sep. 2016.
< http://www.techtimes.com/articles/175986/20160903/video-creators-accuse-youtube-of-censorship-after-notification-improvement-no-ad-guidelines-werent-changed.htm >
Vincent, James. "Zuckerberg criticized over censorship after Facebook deletes 'napalm girl' photo". The Verge. N.p., 9 sep. 2016. Web. 18 sep. 2016.
< http://www.theverge.com/2016/9/9/12859686/facebook-censorship-napalm-girl-aftenposten >