#Picnic09: The Creative Commons Special in Amsterdam
The Creative Commons special, hosted by Paul Keller and Donatella Della Ratta, focused on three examples of organizations using Creative Commons (CC) in a positive way to share, remix and spread content.
Della Ratta (the Arab media development manager for CC) began by addressing a few of the hurdles for Arab media. While Arab media companies struggle with an array of problems, such as electricity outages and Internet connectivity, Della Ratta hopes that CC licensing can assuage licensing issues related to creating and disseminating content.
Moheed Ahmad – Al Jazeera
Early this year Al Jazeera launched a CC repository to share images and video footage shot in Gaza. What this means is that anyone can access and share the content as long as Al Jazeera is credited. Moheed Ahmad (Head of New Media at the Al Jazeera Network) took the stage to discuss Al Jazeera's experience with the project. What CC means for Al Jazeera is that now more people are able to connect to breaking news stories in the Middle East. "The idea is that we give away a little bit in the hopes that more people will come to us in the future, it's really a long-term strategy," Ahmad explained, "For example, Wikipedia needed pictures to go with the articles they publish – and now almost all of the pictures related to the Gaza conflict on Wikipedia come from Al Jazeera."
Hans Westerhof – Beeld en Geluid
Hans Westerhof – program director at the Netherlands Institute voor Sound and Vision (Beeld en Geluid) – spoke on the value of preserving and sharing content. He believes that the Dutch collection of audio-visuals should be open and available to everyone. "Archiving content by storing it on a server and locking it in a room somewhere is a big problem," Westerhof emphasized. As a result Beeld en Geluid has launched a platform called Images for the Future which attempts to archive content while also sharing it under a CC license. Two of the largest obstacles for this project are funding (it costs more than 150 million Euros) and licensing.  At the moment only 5% of the archived content is licensed under CC, and therefore only 5% can be shared freely on the web. Images for the Future aspires for a future in which all of their content can be shared publicly.
Bregtje Van der Haak – VPRO
Bregtje Van der Haak, on behalf of the Dutch public broadcaster VPRO, spoke about the VPRO's experience using CC to make many of their photos and videos readily available. "We made five documentaries all over the world," she explained, "if you wanted to buy one of the DVDs the day after it was released it would cost 29 Euro and it would take a few weeks to receive". But now with CC licensing VPRO can make their content publicly available without having to worry about complex licensing and tax issues.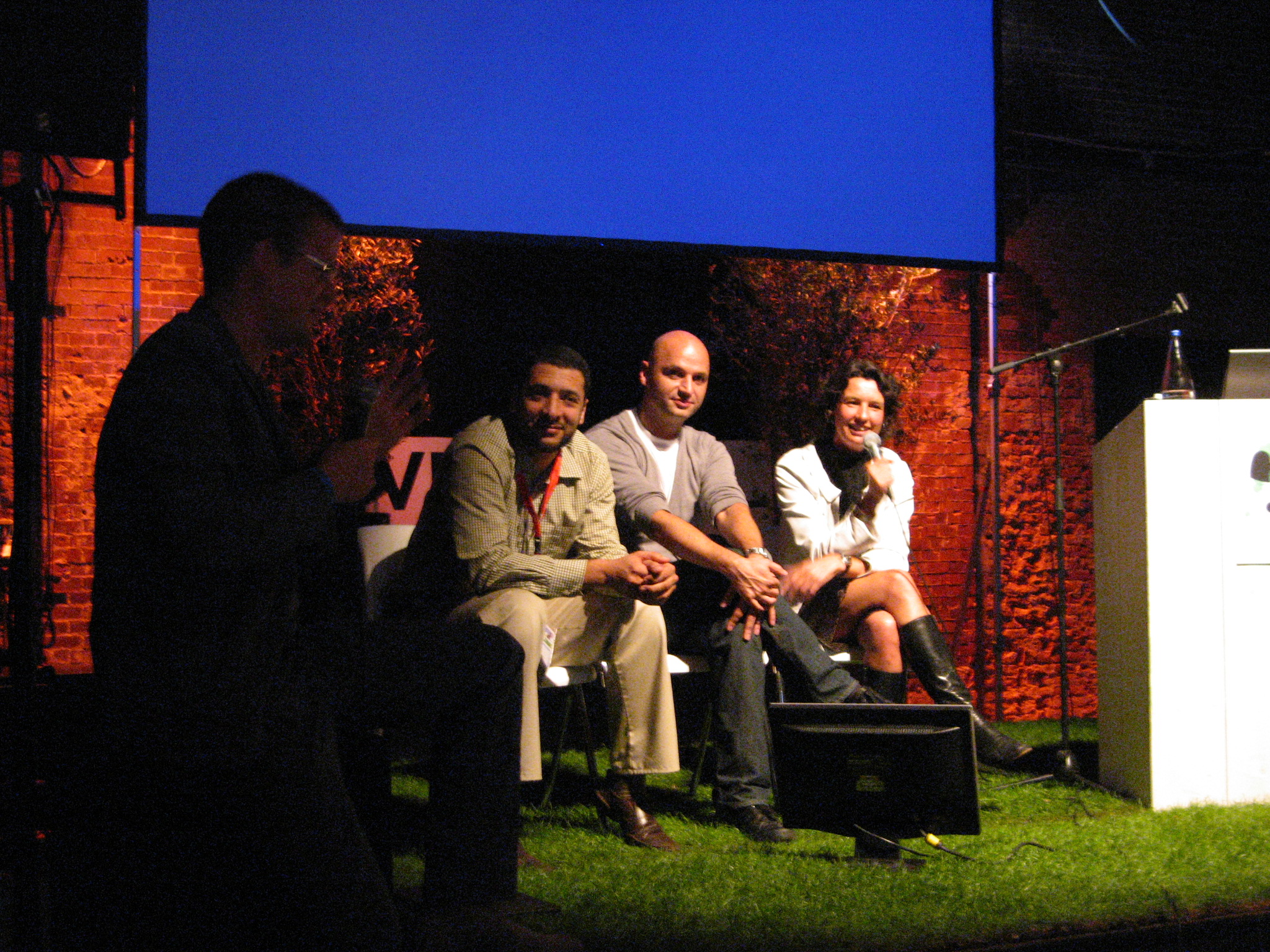 Q&A
During the Q&A session the panelists agreed, "licensing might not seem like a sexy topic, but it's a grass-root effort making its way into the mainstream." The stories presented today at PICNIC are evidence that CC licensing has important economic and cultural ramifications. And hopefully, as celebrities like Nine Inch Nails, Ridley Scott and Barack Obama continue to adopt CC licenses for their work, creating, sharing and remixing content will become even easier.