An aerial view of Twitter addiction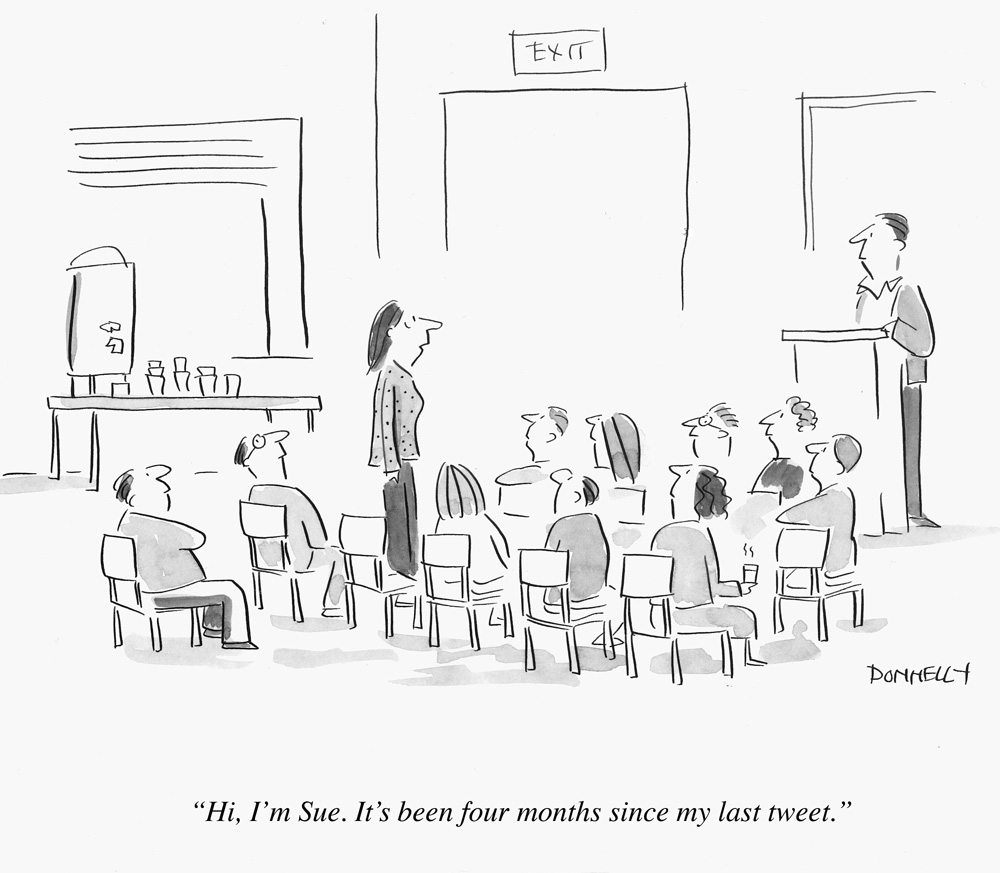 You've heard all of the jargon  – "get connected," "stay connected," "connect with friends and family," etc., etc.  Any one of these phrases could be applied to Twitter, Facebook, blogging or you local cell phone carriers marketing tactics.  Clearly this is a rhetorical question, but at what cost do we pay to sign up for said services?  What's the benefit?  In some cases what is meant to simplify your life actually further complicates it and dare I say, spawns an addiction.
When thinking of what direction I wanted to take with examining microblogging and SMS I started out by focusing on text messaging and Twitter and the unintended effects that both mediums can have with regard to addiction.  However after doing some initial research I realized that while these two platforms are closely related they are difficult to focus on together.  With that in mind I have decided to instead focus on addiction as it relates to Twitter.
If you search for "Twitter addiction" today, one of the first things to pop up is the late breaking news that Lindsay Lohan is currently being treated for email and Twitter addiction at the Betty Ford clinic.  I'm quite sure that Twitter co-founders Evan Williams and Biz Stone didn't anticipate people landing in rehab over their product.  Or maybe they did.   Maybe in this case it's the litmus test for creating a great product.  Something that people feel they can't live without.  Or as Lev Grossman points out "like any good pusher, services like Twitter don't answer existing needs; they create new ones and then fill them" ("The Hyperconnected").  It should be noted that Grossman went on to write an article titled "Desperately Trying to Quit Twitter" in March of 2009.  Perhaps he had foreshadowed his own destiny.
So what is so enticing about telling the internets your thoughts in 140 characters?  What motivates people to try out and then continue to use the service?  What does Twitter abuse look like?  In one example a BBC News reporter, Zoe Kleinman decided to address her Twitter addiction head on by consulting a non-tech saavy colleague, Carolyn Rice to help put her Twitter use into perspective.  The two women decided to do some role-playing and swapped social networking lives.  Prior to this experiment Rice had only tweeted once before and admitted that she didn't "get" Twitter.  On the other hand Kleinman had tweeted over 2,000 times and counting.  Both women were left feeling anxious by their experience, Kleinman because she felt like she was missing something and Rice because she couldn't handle the pressure of constantly having something to "tweet" about.  In discussing the behavior patterns of Twitter with a psychologist the expert explained "You can get addicted to thinking that somebody is interested in your every move. You have this idea that there is a virtual audience. But when are you tweeting information, and when is it just vanity?" (Kleinman).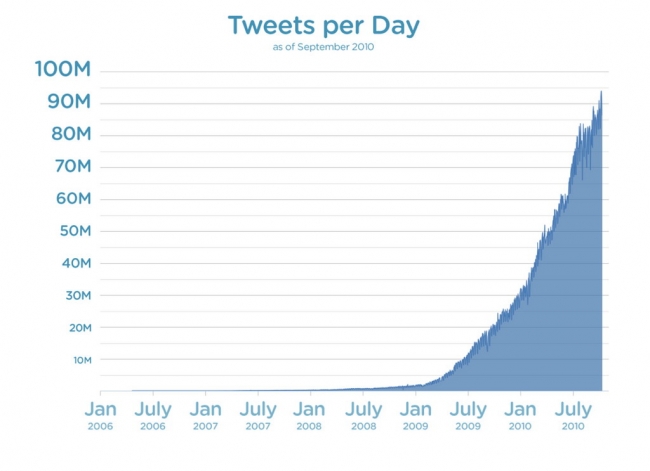 To provide some perspective of its reach, there are more than 17 million people (Americans) who are actively using Twitter.   The behavior patterns of regular Twitter users show addictive tendencies in that they spend on average four hours per day online and almost 80% would prefer to eliminate their television and keep internet access if they have to choose  (Webster).
There are plenty of instances where participating on Twitter has had detrimental blows to users jobs, personal relationships, etc., but that doesn't seem to deter the curious from signing up and logging in.  What was originally intended to be a platform to provide shorthand communication has instead taken on a life of its own.  As a result I'm quite positive that we are just scraping the surface of exploring Twitter addiction and treatment.
Wondering if you're addicted to Twitter?  Take this quiz.
References
Grossman, Lev.  "The Hyperconnected".  TIME Magazine.  Vol. 169, issue 116.  16 April 2007.  Web.  9 Oct. 2010.
Grossman, Lev.  "Desperately Trying to Quit Twitter".  TIME Magazine. 6 March 2009.  Web.  9 Oct. 2010.
Kleinman, Zoe.  "Could you get by without Twitter?"  BBC News. 14 Jan. 2010.  Web.  9 Oct. 2010.
Webster, Tom.  "Twitter Usage In America: 2010."  Edison Research. 29 April 2010.  Web.  9 Oct. 2010.