Event review: Music & Bits – day 1 of ADE Conference
The funniest line in the opening speech for Music & Bits was "now for a practical matter – does anyone have an iPad charger?" I loved to hear that, in a room of music geeks, developers and techies, and I giggled to myself and waited for someone to raise their hand. Of course someone in the room had an iPad cable.
Two notable speakers: Brian Whitman from Echo Nest and Dave Haynes (@haynes_dave) from SoundCloud talked about API's as the future of the Music industry & technology. Brian tracked back 10 years where record labels and P2P sharing were the only way to access music. Then 5 years ago was the explosion of YouTube and MySpace where artists could connect with their fans directly. And now the prediction: "App" developers are the next big thing. He said all new apps are built on API's and power comes from partnerships. Dave Haynes said that API's are building blocks for the future of music: the new music ecosystem.
Below, Dave Haynes on the future of music: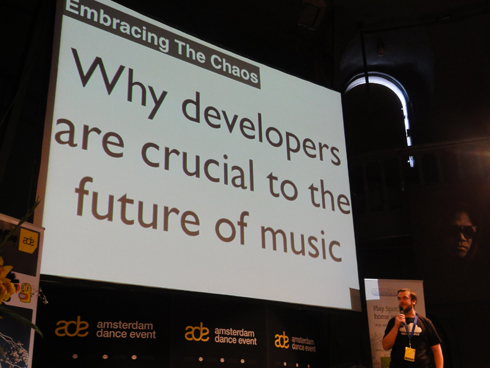 Shamal Ranasinghe from TopSpin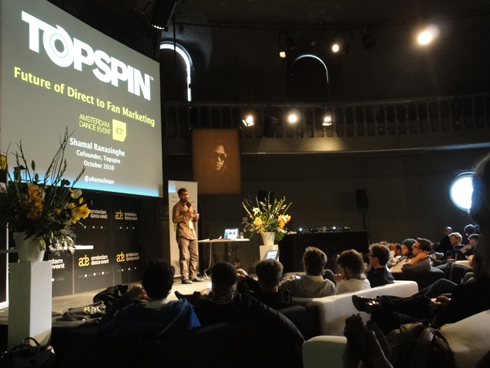 Read also Ashiq's post on Music & Bits for a different and detailed perspective.