Blendr. It Won't Work – How About "Straight" Grindr?
No. Really. It Won't Work.
Others have experienced Blendr programming bugs too; "For the first few days after the service launched, I couldn't even get my profile to go online so that I could chat with other users. When I did manage to start some conversations, I kept getting kicked off, and apparently it wasn't personal. As one user told me, 'You can't hold a conversation with a person for more then a minute.' " (Clark-Florey, 2011).
App malfunctions aside, the anticipation surrounding the Blendr concept has sparked media interest and widespread Internet discussion worthy of investigation.
Blendr – Not The App You Think It Is
Blendr is a geosocial networking application, which combines a mobile device's geolocating system with a basic profile assessment, allowing users to connect with nearby people based on common interests. Blendr's interface displays a grid of profile pictures on screen, arranged from nearest to farthest away in physical proximity. Tapping on a profile allows the user to chat, send pictures, and share location information.
Joel Simkhai, Founder and CEO for Blendr, explains, "(A situation on Blendr) could be a woman meeting another woman to practice French…It could be a 60-year-old guy trying to find a guy to play poker with" (Vara, 2011). Meeting people through common interests. Building friendships. Platonic relationships. This wholesome objective is the Blendr aim, much to the chagrin of the Internet at large.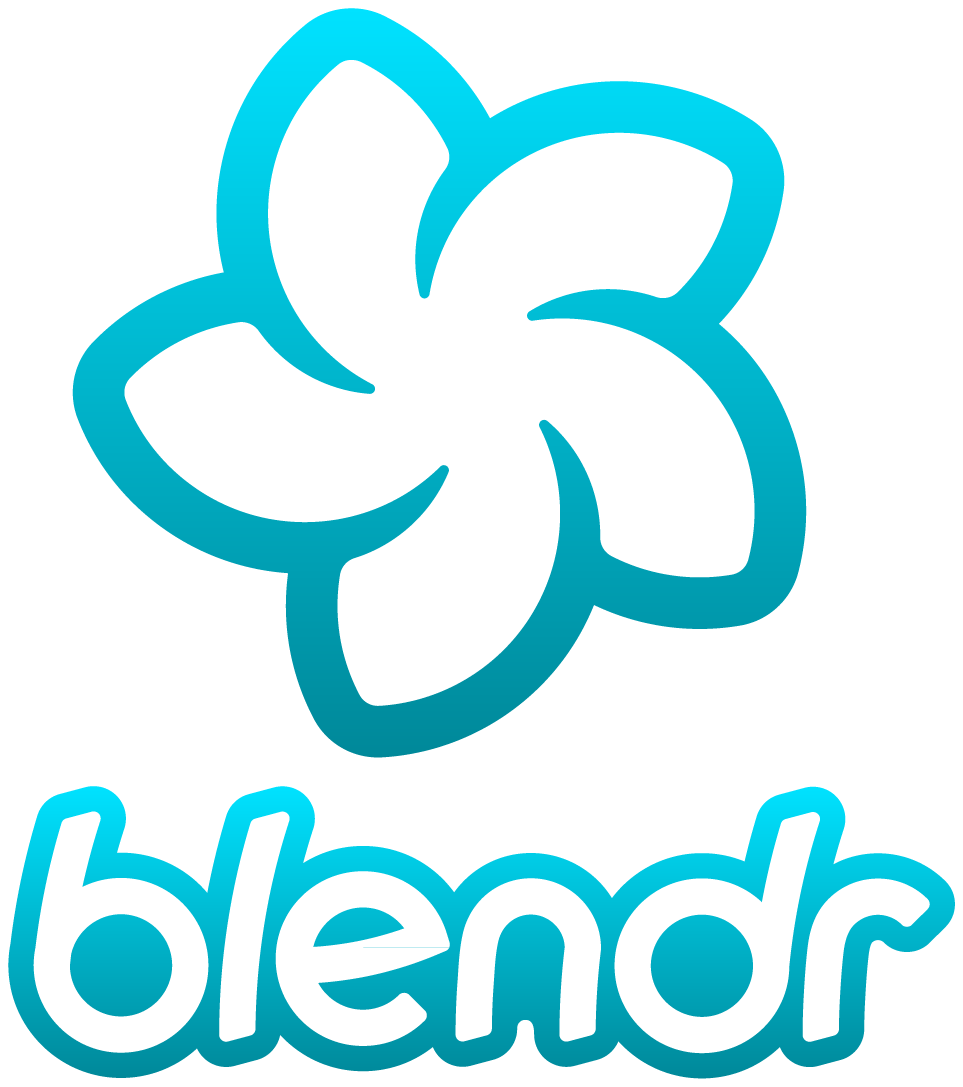 The App You Want It To Be – "Straight" Grindr
Simkhai is best known for his work with the app Grindr (an application reviewed on this blog earlier in the week). Launched in 2009, Grindr is "a popular app that helps gay men locate others near them" (Wortham, 2011).
Grindr has also been described as ; "a GPS-enabled hook-up app,"  "a slutty hookup heaven," and "a sex buffet–Yelp for penises."
As Grindr became more prevalent, speculation surrounded the creation of a possible iteration which broadened the hook-up application demographic beyond 'gay male.' When Simkhai announced, during SXSW earlier this year, that a "mainstream" app (eventually titled "Blendr") was in the making, the Internet began to ready itself for "Straight" Grindr. After the September 2011 launch of Blendr, there was a collective sigh from bummed-out (horny?) bloggers and let-down net journalists:
"It's called Blendr, and it's a horrible idea…the straight version is an electronic knitting circle you can keep in your pocket? … How boring. It seems the straight hook-up technological revolution might be doomed to end with the introduction of attractive-friend-of-a-friend Facebook stalking" Adrian Chen, Gawker
"After several days testing it out, I instant-messaged a gay friend who has used the original app: 'Grindr for straights is SO BORING,' I complained… I guess (it's) great news for straight women looking for friends to share in their hobby of making macrame vibrator cozies, or hetero men looking for quality time with other sexually frustrated hetero men… But those expecting a sexual playground will be disappointed." Tracy Clark-Florey, Salon.com
"Grindr took off because it appealed to a subset of people with commonalities. Blendr tries to create an app for a larger, even more diverse community and address a lack of overlap by making the mission overly broad: friendship. But in doing so, it renders the app useless." Rebecca Greenfield, The Atlantic Wire
"Good lord! Weren't we promised hook-ups?" Lauren Rosewarne, The Conversation


Would "Straight" Grindr Work?
Most reviews of the Blendr app reject the concept of a friendship focused geosocial networking program – Nearly all, instead, look at the app as a heterosexual dating application. Reviewers pose the question, 'Would a mainstream hook-up app work?'
"The question remains how many hetero women would actually use a bona fide boning app. Clearly Simkhai didn't perceive a large enough audience to make it worth his while, and the gender imbalance on Craigslist casual encounters would certainly back that up." Tracy Clark-Florey, Salon.com
"When it comes to online dating, I'd venture to guess most women prefer to keep guys at an arm's length initially. There are just so many of them vs. us, and it can be difficult to weed out the freaks, geeks, jerks, and yes, even potentially dangerous ones… this Blendr thing is a weird hybrid of the two that feels … well, intimidating. It's just too in-your-face." Maressa Brown, CafeMom.com, The Stir
"Are we ready and willing to engage in spontaneous meetup culture? …What about the increased possibility of being stalked or sexually assaulted? I personally cringe at the thought of advertising my whereabouts. I mean, I won't even use FourSquare for that reason." Ami Angelowicz, TheFrisky.com
"I'm guessing the ratio of men to women on this thing will be 100:1" "endo" RealJock.com, Forums; All Gay Things

It's Complicated
Facebook and social network predecessors established themselves as online networks of real-life friendships. The  innovation of Blendr, to transition social networking from a collection of real-life relationships – to the cultivation of new real-life friendship, through locative media has hit a snag. Perhaps, its a societal preoccupation with sex and love that is obstructing the potential for a more dynamic geosocial networking app. Maybe, the disconnect between online life and social media is still too great. It will be interesting to see if the friendly and platonic intentions of Blendr eventually gel. If the Internet media is any indication, Blendr will more likely be employed as just another tool for hook-up culture.
As a hook-up application, Blendr may expose a different understanding of contemporary relationships – online or otherwise. The disparities between the Grindr and Blendr applications at the very least reveal that Simkhai (and company) views straight and gay relationships as vastly different commodities. In a greater sense, there is clearly much to be said about the gap men and women have in their approaches to dating and hooking up. Whether or not the innovations in digital technology or social networking can assuage the apparent gender imbalance is still to be seen.
In the meantime, Blendr, fixing the application malfunctions would suffice.
References:
Angelowicz, Ami. "
Straight Grindr Is Here.
"
TheFrisky.com
Relationships. September 7, 2011. Online Article. October 10, 2011. <http://www.thefrisky.com/post/246-straight-grindr-is-here/> Brown, Maressa. "
Dating App Creators Assume Women Hook Up Like Guys.
" CafeMom.com The Stir. September 19, 2011. Online Article. October 10, 2011. <http://thestir.cafemom.com/love_sex/126189/dating_app_creators_assume_women> Clark-Flory, Tracy. "
Blendr: Are straight people really this boring?
"
Salon.com.
September 14, 2011. Online Article. October 10, 2011. <http://life.salon.com/2011/09/14/blendr/> Chen, Adrien. "
The New Grindr for Straight People Will Never Work
."
Gawker.com
. September 8, 2011. Online Article. October 10, 2011. <http://gawker.com/5838341/the-new-grindr-for-straight-people-will-never-work> Greenfield, Rebecca. "
Grindr for Straights Won't Work
"
TheAtlanticWire.com
. September 8, 2011. Online Article. October 10, 2011.<http://www.theatlanticwire.com/technology/2011/09/grindr-straights-wont-work/42226/> Rosewarne, Lauren. "
Grindr, Blendr and why gays get all the cool stuff first
"
The Conversation (Beta)
. September 17, 2011. Online Article. October 10, 2011.<http://theconversation.edu.au/grindr-blendr-and-why-gays-get-all-the-cool-stuff-first-3399> Vara, Vauhini. "
App Watch: IPhone-Assisted Dates Go Straight
"
Wall Street Journal. WSJ.Com.
WSJ Blogs. Digits; Technology News and Insights. September 8, 2011. Online Article. October 10, 2011. <http://blogs.wsj.com/digits/2011/09/08/app-watch-iphone-assisted-dates-go-straight/> Wortham, Jenna. "
Finding an Instant Date Nearby, With an App
"
The New York Times
.
NYTimes.com.
Technology. Bits. September 8, 2011. Online Article. October 10, 2011. <http://bits.blogs.nytimes.com/2011/09/08/finding-an-instant-date-nearby-with-an-app/>