Pretty Lies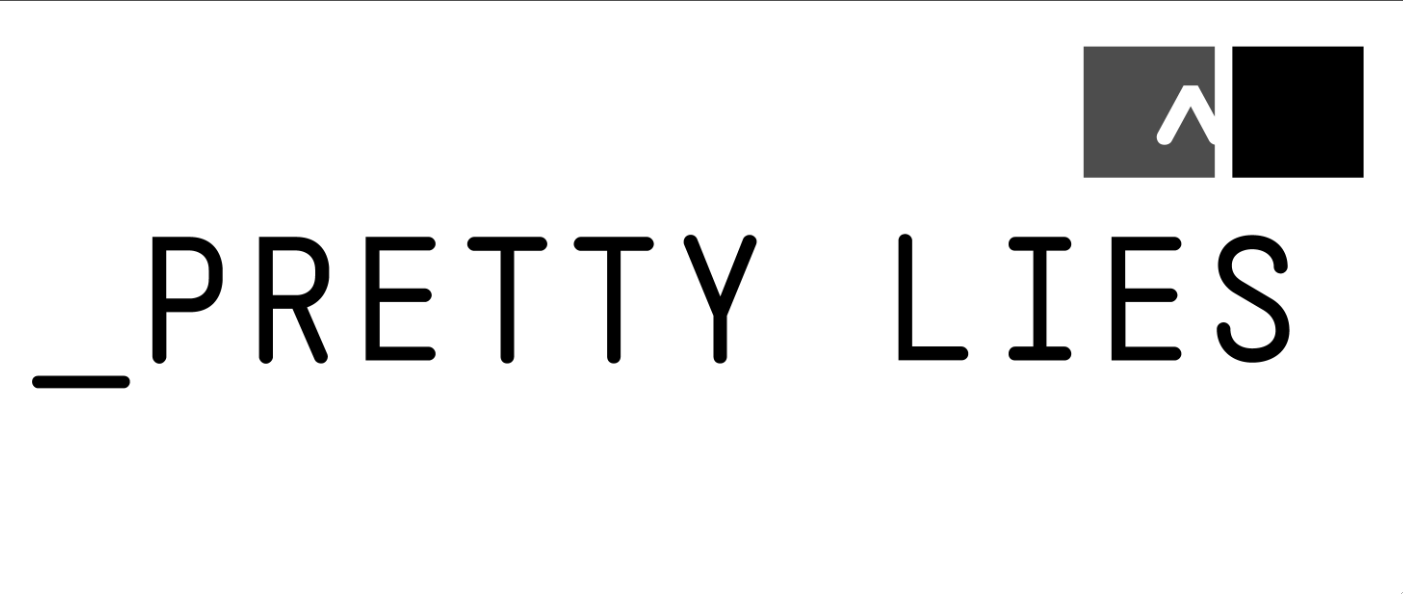 Take a look at yourself in the mirror. This is who you are. Raw and honest, the mirror never lies.
Now take a look at your Facebook profile picture. Is this who you are? Or do we only get to see your best side? What do you mean with this photo? Have you constructed a new online-self? And who is more fun? You, or your data-double?
Don't judge a book by its cover, a wise man (or woman) ones thought us. But when you make a terrible first impression by arriving shabby at a job interview, there's no way you are the lucky one to get the job. So this is why you get all groomed before you have a job interview, a meeting with your boss, or a date with the girl you have a crush on. A first impression can have a great influence on what people think of you.
So when it comes to picking your online profile picture, one should be careful. If you upload the wrong picture someone might think bad stuff about you. On the other side, when you upload your most cool, pretty or happy picture, a sudden visitor of your profile might think that you're actually a nice person. Only by seeing one photo of you!
It is therefore not surprising that some people try to look as good or attractive as possible on the net. Not only do attractive people tend find a partner more easily. Attractive people are also perceived more outgoing, powerful, intelligent and healthy. With this in mind, the choice of the right picture can be put an enormous pressure on those who want to look their best, on- and offline.
Luckily Facebook let's us decide for ourselves which photo to upload. Within the borders of Facebook's policy it is possible to make yourself as pretty (or ugly) as one likes. It is therefore that some see their online-self not as an honest representation of who they are. Instead they see their Facebook profile as the perfect place to advertise for themselves. By uploading a pretty photo and posting clever status updates these people are consciously constructing an online identity.
To put these claims to the test, I started a little project together with three of my classmates at the UvA. We called this little net-project Pretty Lies. For this project we interviewed 22 UvA new media students about their profile picture on Facebook. We wanted to know how what they thought of their online looks in relation to their appearance in real-life. In addition we photographed the interviewees with Apple's Photobooth. To complete the project we gave every interviewee his or her own little Pretty Lies profile, complete with a small interview, a "real-life" Photobooth photo and his or her Facebook picture.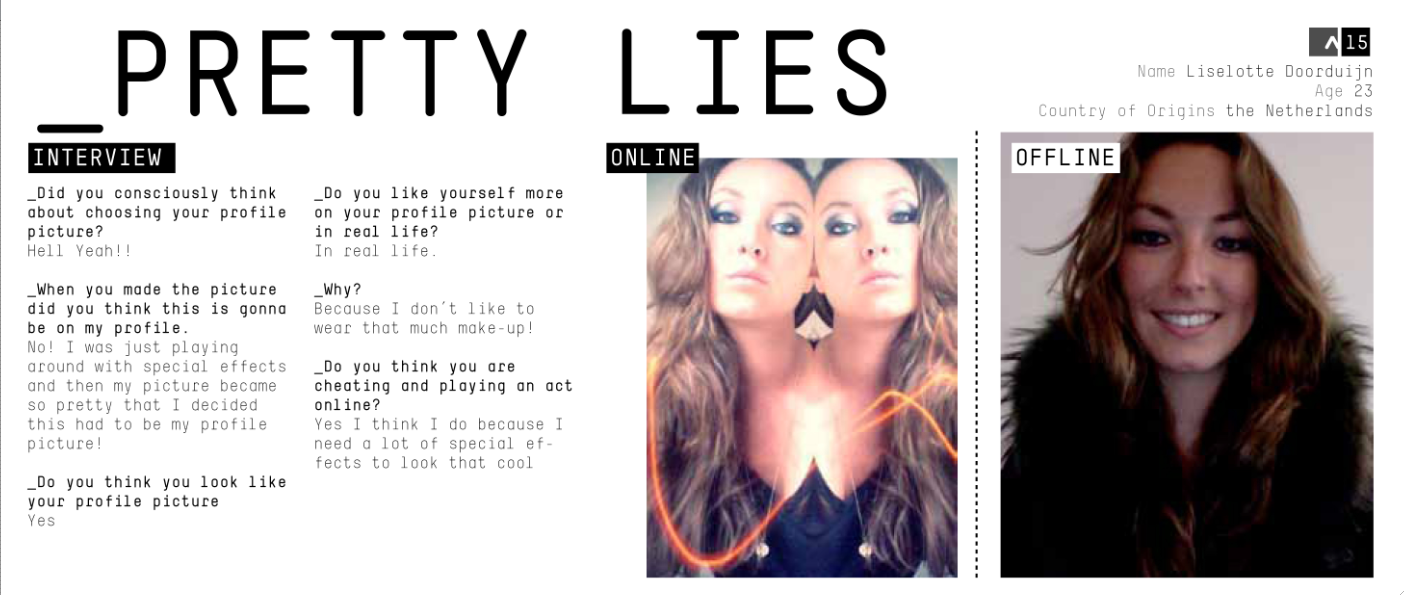 What we found out with this little project was less shocking then we hoped. Most of the students we interviewed liked themselves more in real life than on their profile picture. Besides that they didn't think they where constructing an alternative self with their online profile picture. Most of the students did not consiouscly made the picture for their profile. To find out more about some of the MOM-students you can take a look at the Pretty Lies project by clicking this link. Enjoy!