Visualization of MoM Students
In our project week we researched the social media activity of our fellow new media students. We, as new media students, do lots of social media research but how do we use these social media by ourselves? So, it is quite interesting to research and visualize what new media students are doing on the social media platforms. Namely, how they cope with online identity and privacy issues that are at stake on social media platforms. We gathered data from all kind of platforms and ended up with making a small video clip with data visualization of the students of Master New Media at the University of Amsterdam
We started in the beginning of project week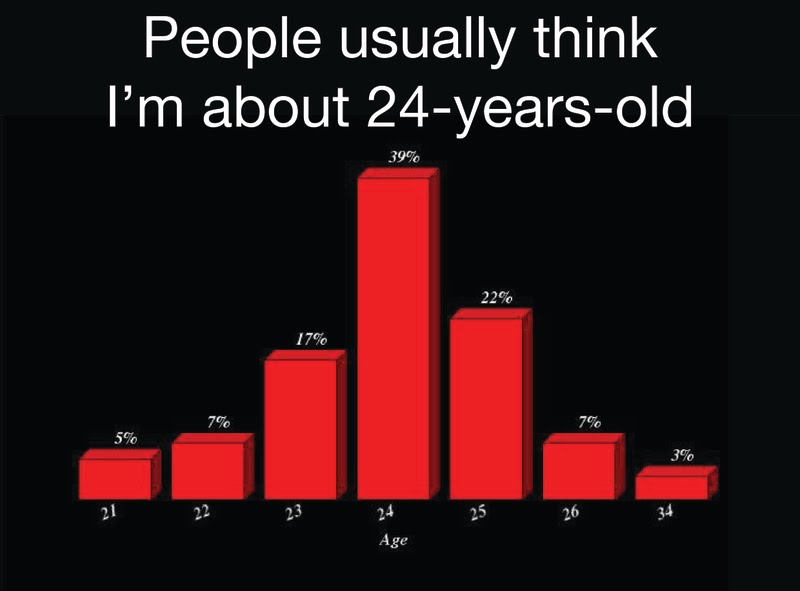 with asking ourselves questions on how to do this kind of research. We could use all kinds of tools to help us to gather the data of the social media platforms. For example the use of scrapers to harvest twitter messages of certain students that are active on Twitter. One of the tools that we defiantly wanted to use was Gephi, a tool to visualize Facebook data and off course we use Netvizz to download Facebook data. But we actually aren't that tech savvy so we choose it to do it the old fashion way by gathering data manually. This meant that we made a big Microsoft word document with all kinds of information that we could find about the every student online. In this way we could make small profiles of every student and we could see of he/she is active on for instant Facebook, Twitter or LinkedIn. With this main document finished we started to gather more and more updates and messages from the different platforms that are used. After one week of data-mining, we had enough data to make several visualizations. Salient detail is that, we as a group became friends with everybody from the masters program on Facebook. Rumors already started that we are investigating the Facebook group.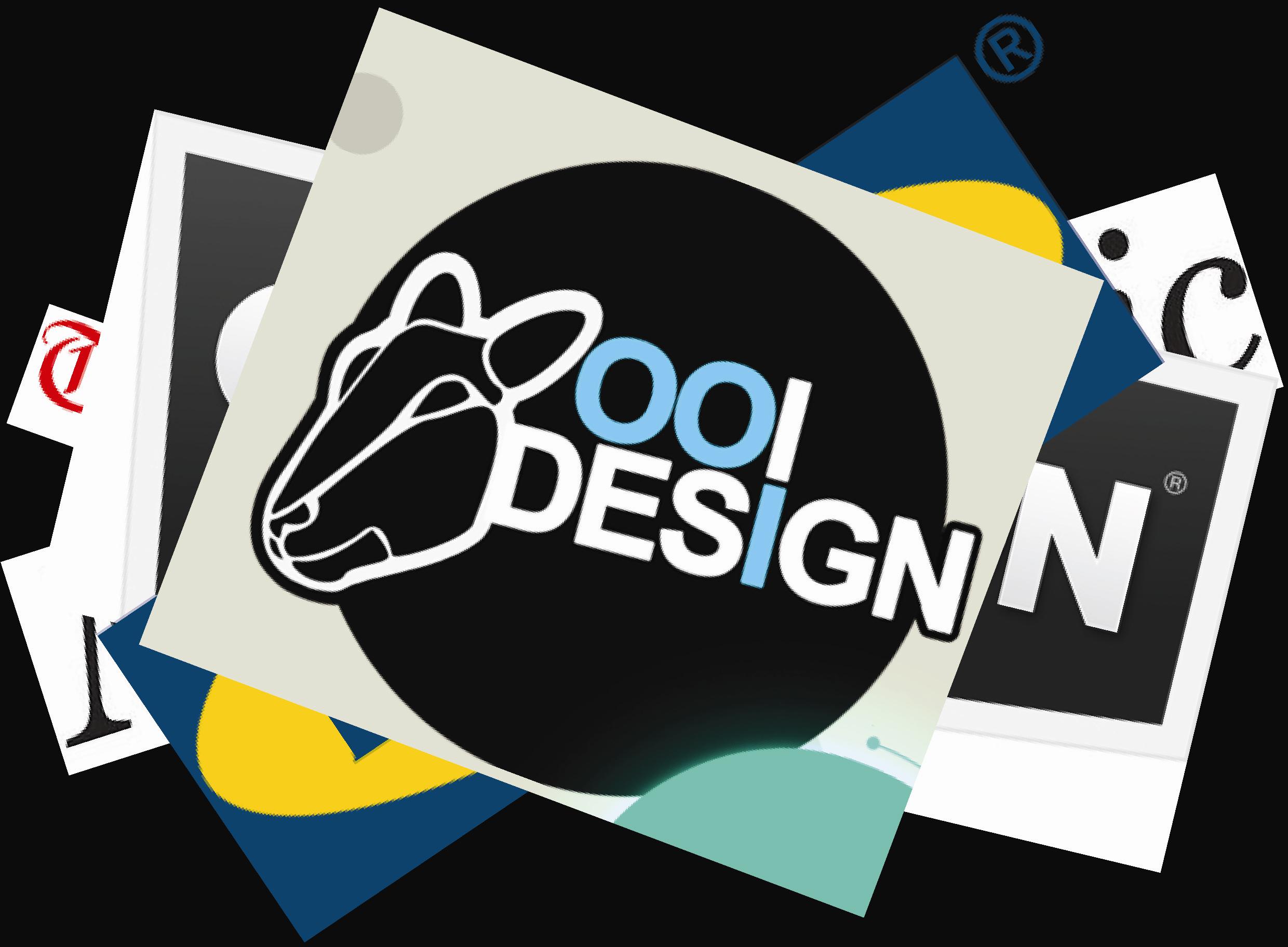 With this part of the project done we could answer one of our first questions: Are the MoM students at all active on social media? After analyzing their social media behavior for one week we came to the conclusion that the new media are not that active on social media platform. Almost everybody of the program uses Facebook but they don't post messages onto their walls on a daily basis. This could mean two things in my opinion. First you could say those students are more interested in looking at other profiles and pictures than updating their own. Secondly the students are quite aware of the fact that if they post something everybody can read, watch or listen to it. This means that they carefully constructing an online identity of themselves. Most of LinkedIn profiles underline this argument. Students take a lot effort in creating a professional LinkedIn Profile.
Hereafter we started to visualize general information about the group. We used Google maps make an overview different hometowns of the student. We used Wordle to map this as well because in this way you could see where the most student are coming from. Furthermore, we visualized gender and age with the use of free online graphic tools. This graphic tool program, Grafiek Tool, is user-friendly and easy to use. Besides it gives clear and understandable graphs.
To get an insight in how the students are connected through each other we use the program netvizz to download facebook information about our 'MA New Media UvA 2011' group. With the help of Gephi we could make a clear and interesting visualization. Almost every student is connected to Jeroen Rijskamp and there were two student not connected at all.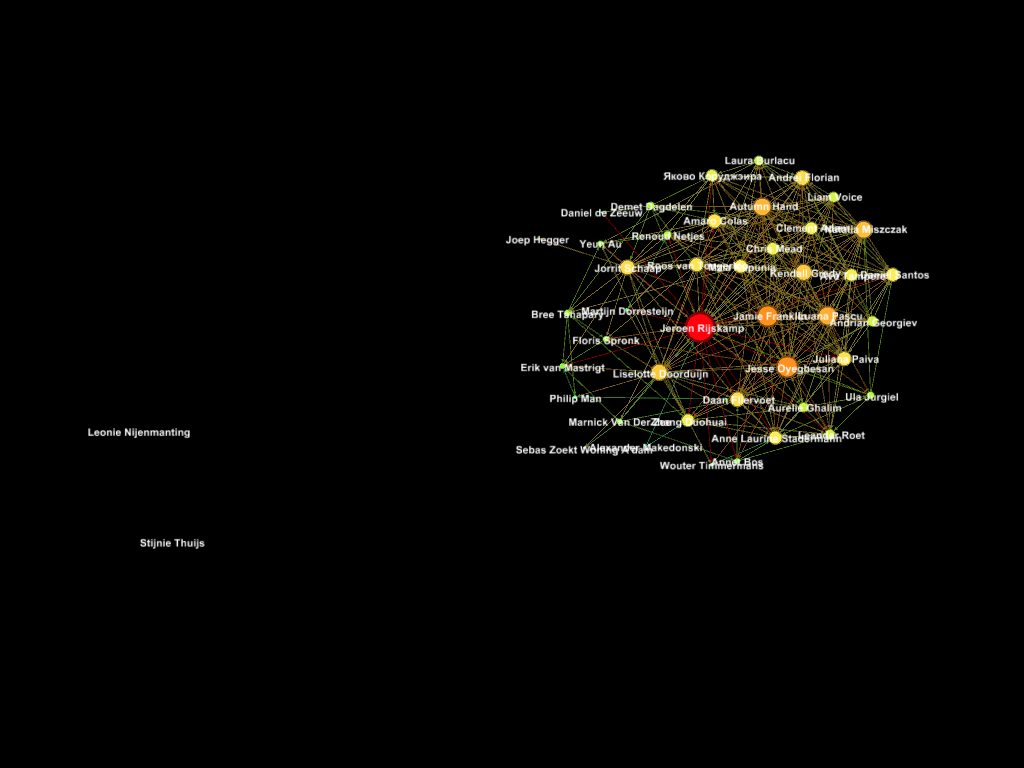 Besides this static information we zoomed in on several Facebook and Twitter messages to show what student are sharing. For example on how they feel or what they are doing at the specific moment. We couldn't find any crazy, shocking or confronting messages, in general they weren't that interesting. But to give a slight insight, we decided to highlight several messages which can be seen in the video clip. We became almost 'friends' with all the students on Facebook at the end of the project week. This meant that we could access all their personal pictures and download them. To visualize some of these pictures we used the program Andrea Mosaic. This is a tool to make a mosaic picture on the basis of other pictures, the ones that we download from their profiles. In this way we could visualize Bernhard Reader, the head of the project week, with the student's pictures.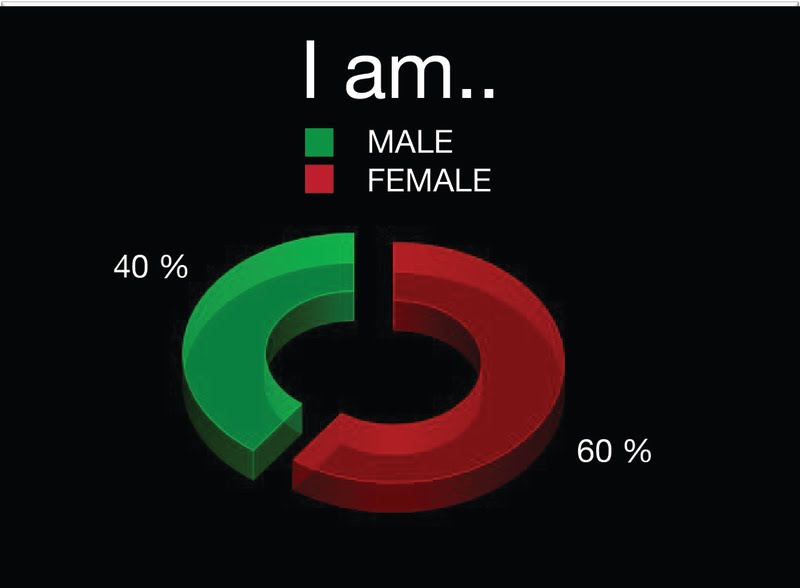 At last we made a small video clip to answer our question: What can we say about the MoM students by analyzing their identities on social media?  The story line of the video is somehow a Q & A with an unknown person. So, we asked different identity question to this fictitious person and it gave answers back in visualizations. Questions like: How old are you? Which language do you speak? Where do you come from? What do you listen to? Where do you work? All the questions are answered trough visualizations. 
By analyzing the online identities of the students we tried to show how the master students are presenting themselves online. Actually finding out how much information is shared online by the students. General information of most students is easy to find. LinkedIn is extremely useful of getting this Information.  But we were a little bit disappointed in the amount of information that is shared through social media by the students. We hoped for more. Twitter is rarely used and most students rarely updated their Facebook. Since we've noticed students looking at Facebook quite often during seminars we were a bit confused regarding this finding/outcome. Our next research question would be: What are they doing on Facebook?