New Media and the Law – A trio of Case reports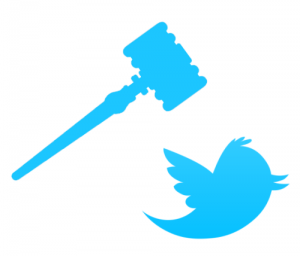 In March of this year, Liam Stacey (a Biology student at Swansea University in Wales) took to twitter after the footballer Fabrice Muamba collapsed during the middle of a match, the result of a cardiac arrest. The game in question was the quarter final of the FA Cup and involved Muamba's own team (Bolton Wanderers) and the London side Tottenham Hotspur. As Muamba lay on the ground, fighting for his life, players and fans alike all waited nervously to see if the midfielder would recover.
Stacey, meanwhile, began to post a number of tweets (the majority of which are too abhorrent to reprint here) that hurled racist abuse at Muamba himself and a number of other twitter users who dared to criticise his outbursts. The incident may very well have gone unnoticed (as so many instances of online abuse do) had it not been for ex-Premiership footballer Stan Collymore relaying the tweets to the British police. Within hours the tweets were national news. As Muamba was taken to hospital, where he fortunately managed to make a miraculous recovery, calls were being made for Stacey to be arrested immediately.
His response was one that has become common in similar cases in recent months – he claimed that his account had been hacked and another individual had in fact posted the comments, thus absolving himself on any responsibility. After further inquiry this line of defence was quickly abandoned and Stacey instead proceeded to blame alcohol as the cause of the comments. The 21 year old had supposedly been drinking for a number of hours before he made the comments and thus he claimed they were not at all reflective of his opinions and overall character.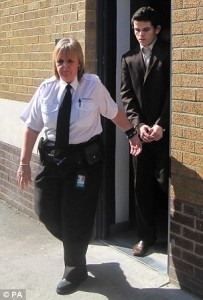 Similar comments to those made by Stacey are unfortunately posted on to the internet in their millions on a daily basis. Only a few moments browsing the 'YouTube comments' can be enough to make one lose all faith in humanity, as the views and opinions expressed often display shocking ignorance and malice. Yet due to the huge public interest in the issue to which Stacey was referring his case was referred to the Welsh Crown Prosecution Service (CPS) and criminal court proceedings began.
Stacey was tried as committing a racially aggravated offence under the Public Order Act of 1986 and was jailed immediately for a maximum sentence of 56 days. He would serve only half his jail sentence, yet also faced immediate expulsion from University and a permanent and unwanted national notoriety, that will stay with him for life. Yet Stacey's case is not an isolated incident.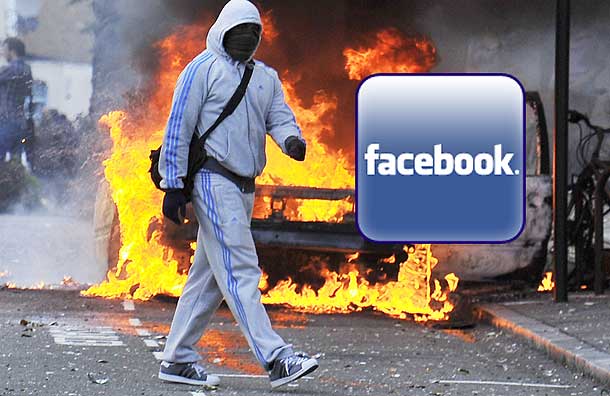 In August of 2011 the shooting of suspected drug dealer Mark Duggan by armed police in the North London borough of Tottenham sparked riots across the capital, as large community groups gathered outside police stations demanding an explanation for his murder and quickly turned violent when their calls were met with no response. In the days that followed violence and looting spread further across the UK, with major incidents in Birmingham, Manchester and Liverpool amongst others. For a number of days huge groups of angry youths took to the streets of the UK – some to express genuine anger and frustration, but many others simply seized on the opportunity to cause damage and loot local businesses.
In order to organise themselves the rioters took to social media platforms (both twitter and Facebook) and the popular instant communication system used by RiM's Blackberry phones (BBM). Sophisticated organisation was achieved and in a number of instances groups managed to outfox the police for hours, before the situation was under police control.
In Warrington, an urban centre just West of Manchester, Perry Sutcliffe Keenan, a local 22 year old, invited 400 of his friends to attend his event "The Warrington Riots". No one actually turned up, and the rioting never made it as far as Warrington yet Keenan woke the next day to have the police at his door, calling for his arrest.
Meanwhile, nearby in rural Cheshire, Jordan Blackshaw set up a similar facebook event "Smashdown in Northwich Town" and invited similar numbers of his own friends. When Blackshaw turned up at the arranged meeting point (incidentally outside of the local McDonalds) police were waiting and he was immediately arrested.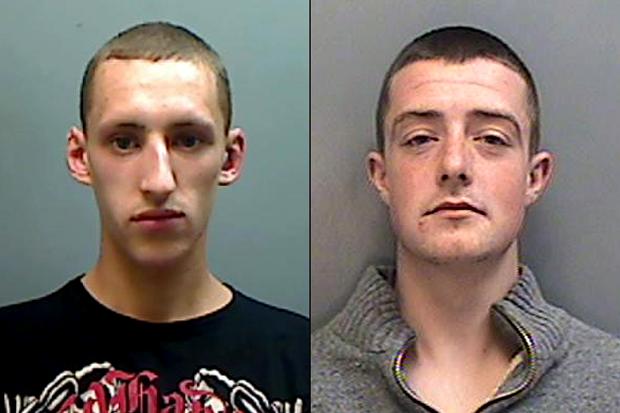 In the court case that followed the two young men were each sentence to a maximum sentence of 4 years. Even though neither of them committed any physical crime, and their attempts at inciting violence ultimately failed both were still tried under the same laws that the rioters and looters who caused millions of pounds worth of damage.
What both of these cases demonstrate is the lack of knowledge about the legal situation regarding internet postings. A recent poll carried out by a major law firm found that 65% of those asked had absolutely no idea about the legal consequences of making negative comments online. Equally, the legal conclusions made in both of these cases seem to be inconsistent with the usual sentencing for cases of a similar nature.
Whilst most people would agree that what all three of these men did was wrong (I think the wrongdoing is more undeniable in the case of Stacey) a slightly more recent case involving similar legal factors demonstrates just how confusing the legal foundations can be when dealing with social media platforms.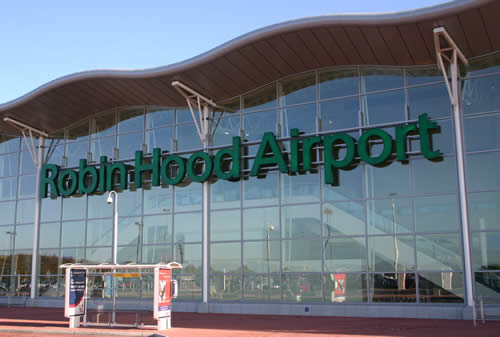 Frustrated at the closure of his local airport, and the effect that this had on his plans to visit his girlfriend, Paul Chambers took to twitter to express his frustration. In one tweet he joked that if the airport did not soon reopen he would be forced to blow it up. Any individual reading the comment would immediately recognise it as a joke, admittedly a bad one at that. Yet due to the decision of one airport staff member the tweet ended up being relayed to the police, who eventually decided to send anti-terrorism officers to Chambers' home and workplace.
The investigation turned up no results and it quickly became clear, as seemingly it had not been so up until now, that Chambers had been joking all along. The case was later thrown out of court, in part due to a huge public campaign led by Stephen Fry, yet the damage, at least for Chambers, had already been done. He had incurred over a £1000 in damages and had lost his job at a local car firm.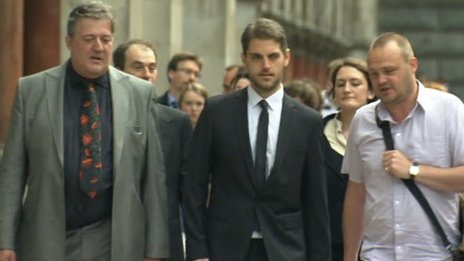 The case, combined with the two described above, only served to further fan the flames of an on-going public debate as to whether or not British law is in fact suitable for dealing with the ever-changing issues presented by social media. The police claim that they are more than ready to deal with any similar future instances. They criticise calls for a new legal system, specific to new media platforms, to be developed and claim that sophisticated use of existing legal parameters, such as the Public Order acts used in the Facebook riot case, can be satisfactory.
Yet there is an ever growing contingent of public figures who think something more needs to be done. More and more legal practices are now being developed that have a specific focus on new media issues (e.g. http://www.newmedialaw.biz/ and https://twitter.com/thelegaloracle )
However the conclusion that many people come to is not that the legal situation has to change, rather the education system does. People need to be made aware of the consequences of their actions, and a discussion needs to take place about the nature of social media as a medium itself. In a world where spur of the moment thoughts and passing comments can become permanent reminders and life changing moments perhaps more needs to be done to come to a general public consensus on where the legal boundaries began, and where they end. This is definitely not a closed case. As more and more people document their daily thoughts and opinions on a platform for the whole world to see cases such as the three described here will only become more common, and it is vital that a public debate takes place before more quick-fix legal decisions are made and more unfair sentences handed down, and as students of New Media ourselves it is essential that we play a significant role in the creation of such debate.
Sources:
http://articles.cnn.com/2009-11-17/tech/law.technology_1_libel-digital-content-law-and-technology?_s=PM:TECH
http://www.bbc.co.uk/news/magazine-17530450