Art up your desktop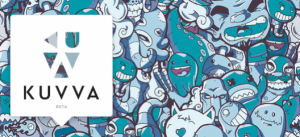 The way people viewed artworks throughout history has been very different and has evolved over time. Walter Benjamin's essay on the work of art in the age of its technological reproducibility has become a classic text about arts in modern mass society. In his essay he discusses a shift in perception; the way we see the work of art has changed since the rise of new technologies, and it comes with certain consequences. He explains that the work of art has in principle always been reproducible. In the past reproduction was used by students for training in the arts. Though, ever since it's possible to reproduce art by using new technologies (such as film and photography), multiple people can view the exact same piece of artwork in different places. At any rate, to what extent can one speak about the same piece of art when it is reproduced? The philosopher Benjamin argues in his essay that when an artwork is reproduced, it will lose its aura. By 'aura' he means the representation of originality and authenticity of a work of art that has not been reproduced. The aura of an artwork relates to 'the here and now' of the piece of art, either its unique existence where it is located or the limited accessibility of the artwork. Benjamin's essay was published in 1936 and by new technologies he meant the rise of film, sound recording and photography. In the last decades, the rapid evolution of new technologies completely transformed the media landscape even more and it brought profound changes to the perception of the work of art. Imagine that mister Benjamin had the possibility to see what the World Wide Web has to offer: how differently and easily we can reproduce and share art with people all around the world these days. The digital age has ensured that art can be reproduced and spread in great numbers.
An interesting example of new media, which practically reproduces artworks is Kuvva. Kuvva is founded by @djbradfield and Nalden and is based in Amsterdam. It is an innovative application for your desktop that provides you with 'visual awesomeness' or put alternatively, the most inspiring wallpapers. Their goal is to 'turn dead space into creative space'. The wallpapers can be rotated throughout the day and are mostly free to download. The app shows us how differently we can view, organize and share art with people worldwide. You can use it for your desktop, but also for your Twitter account, here you can share the works of art you liked with your friends and tweet about it. All of the wallpapers are designed by a number of world famous artists, photographers, designers and illustrators. Each week a new artist will provide you with a new image on your desktop and you can star the ones you like most. If you're not pleased with your new background, there is always the ability to skip forward and backwards or to pause an image you like. It has become one of our favourite applications because it is simply the easiest way to always have an inspiring background.
Although Kuvva can be seen as a form of reproducing art, which, according to Benjamin, results in the loss of aura, there are in our opinion numerous advantages to sharing artworks by using new media. Think about the endless possibilities for artists to spread their works of art and to gain awareness. Or the accessibility of artworks for basically everyone with a computer and the enormous inspiration that it undoubtedly enables. With all these large advantages we couldn't help but wonder: does it really matter when art loses some of its originality? How important is the death of aura and what does it mean for society? Applying Benjamins theory, owing to new media technologies and applications, such as Kuvva, the artwork loses its authenticity and authority. Kuvva makes art accessible for mass consumption and in the light of Benjamin's critique, one can ask the question whether the artwork provided by Kuvva can still be seen as special or authentic? Further questions arise, such as, what are the consequences of these reproducible images? Do they simply become ordinary images on the Internet? And last but not least: is the tension, which Benjamin describes, between new modes of perception and the aura, still even applicable in this modern age?
Authors: Eva Valkhoff & Sasha Wood