From brick-and-mortar to eCommerce… and vice versa
Being able to buy your Ikea sofa online and going to a retail store to get your Google products. It may seem odd when stated like this, but we are seeing more trends of companies making a turn in their linear strategy of focusing on solely online or offline business.

In June 2013, Ikea will finally open up a webshop to the Dutch public. Several countries like Great Britain, Germany and the United States have had an online store for quite some time now. Still, in many countries Ikea offers only brick and mortar stores. Now, we see more and more countries opening up logistic channels to allow for online shopping. For Ikea, the combination of showrooms for customers to test products as well as the comfort of being able to shop from home is important.
United States retailer of electrical appliances Best Buy is taking it a step further. The company announced this week that in its efforts to "end showrooming," it will make its holiday price-matching policy permanent. Beginning March 3, the store will "price match all local retail competitors and 19 major online competitors in all product categories and on nearly all in-stock products, whenever asked by a customer," according to their press release.
This week, faberNovel released an update to its study "Amazon.com: The Hidden Empire." John Geraci, faberNovel's head of marketing, noted in a post at TechCrunch that since the first study was published in 2011, "a steady, ever-growing buzz has developed around Amazon as it becomes increasingly clear that they are really in for the kill with the retail industry, intending to spare no prisoners along the way." Geraci outlined a few highlights from the study, including the fact that Amazon initially took aim at the B2B space with Amazon Supply, "but they clearly also want corporate-accounts domination — and they might succeed in getting it. He also noted Amazon's continued willingness to experiment with disruptive business models, specifically highlighting textbook rentals for students.
The study offers a deep look into the paths behind the success of Amazon. Looking ahead, the study covers plans for the cloud, noting that "[e]ven though [Amazon Web Services] AWS is primarily a B2B offer, the Amazon cloud will ultimately be geared toward end-users." It also looks at the company's long-term goals to grow the Kindle ecosystem, achieve the same-day delivery holy grail, and lock itself in as a small and medium business supplier. You can view the complete study in the following Slideshare presentation:
Taking online retail to brick-and-mortar stores
On the other side of the spectrum, companies are making a surprising move, expanding their business from solely online services to brick-and-mortar showrooms for customers to have a look and feel of the products. Take MOO, for example.
An online printer opening a shop – can it be true? Yes! We're stepping out of our online world into the real world and we'd love you to come and see us.
The quirky online printing company wants a location for people to be able to see the people behind the company, touch and feel the products and be able to print cards instantly on location. Adn MOO is not the only one.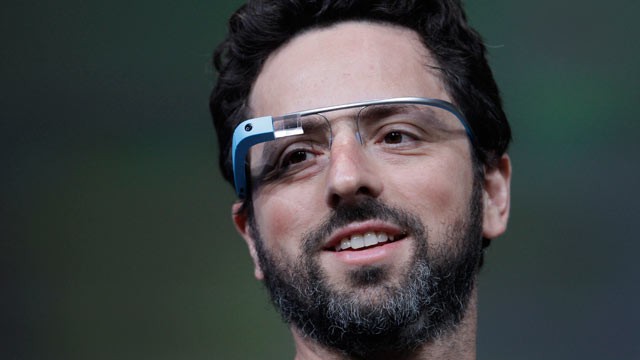 The Google retail store rumor ignited again this week. Seth Weintraub reported at 9to5Google that "[a]n extremely reliable source has confirmed to us that Google is in the process of building stand-alone retail stores in the U.S." to be opened in time for the 2013 holiday season. The Wall Street Journal's Amir Efrati followed with confirmation from "people familiar with the matter," though one of those people said it wouldn't happen this year.
Across the board, analysts seem to think it's a good idea. Alyson Shontell at Business Insider noted that as Google becomes more of a hardware company — with its Android devices, Google Glass, and self-driving cars — analysts say it's time for Google to work on its brand image, which will require consumer interaction, something the company hasn't done much of up to this point. Google executives seem to agree — Weintraub reported that retail store plans started to solidify along with plans to offer Google Glass to mainstream consumers. "The leadership thought consumers would need to try Google Glass first hand to make a purchase," Weintraub wrote. "Without being able to use them first hand, few non-techies would be interested in buying Google's glasses (which will retail from between $500 to $1,000)."