Facebook enhances the brand image in consumer minds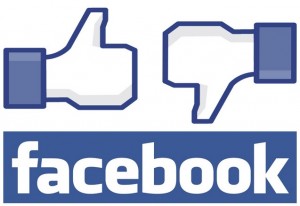 Facebook is becoming a marketing tool involved in the 2.0. strategy, itself involved in the global brand's strategy. The 2.0. strategy draws on social networks, as a marketing medium, and has a bidirectional communication that calls for creativity, rigor and efficiency. Brands use Facebook's virality to generate interaction between the brand and its customer, or between the customers of the brand among themselves. This enhances the brand's corporate image,* improving its perception in consumers' minds.
Facebook makes the brand and corporate identity more attractive
Increasing the value of the brand* is the first step to guarantee the success of its communication. As Renfrow (2010) explains it, if today [1]:
"brands are not involved with Facebook or Twitter than, they are not in tune with the new ways to communicate with customers. Brands are expected to have a digital face to be relevant in the market place".
To introduce an effective and lasting presence on Facebook, brands have to manage and optimize its perceived and wanted image. Furthermore, they need to understand consumers' needs and expectations of them to publish exclusive news, discounts, and great deals as well as playful and entertaining content which will catch the target market's attention.
Brands are aware that being engaged and desired gets them closer to their consumers. Therefore, consumers are more enthusiastic to communicate with brands and talk to them on a more personal level. By providing fun and easy Facebook applications, brands allow consumers to engage. For instance, ELLE Magazine lunched a Facebook application entitled "ELLE Spring 2012 trend report".  It allows Facebook fans to browse a guide for trend through six different words including water-skiing, floral and other trends. The principle for consumers is to skim various looks, different clothing and interact through several buttons: "Love", "Want" or "Own", sharing the articles and recommendations on their own Facebook wall.
Creating awareness, interest and desire drives consumers to "like" the brand's Facebook page and to share brand's information and contents on their own Facebook pages.  Facebook applications, quizzes, competitions or digital catalogs (E.g. Ikea "augmented reality catalogue") enhance the brand's image and value, especially through customers posts: the most reliable source of information.
Facebook: from transparence to credibility
On Facebook, consumers can become spokesmen for brands. In this way, consumers do not feel as manipulated as they could feel with traditional advertising. For instance, we can notably recall when eBay has announced a partnership with Facebook, driving e-consumers to share their purchases with their Facebook friends [2] . In fact, consumers have more confidence in other consumers, even if they do not know them, than in brands themselves.
Thanks to Facebook, brands can promote and communicate without dread of the usual prospect reaction of rejection often caused by traditional advertisement mediums. Brands can also optimize the pre-decisional disposition of consumers thanks to bilateral communication. More generally, consumers consider social media as more trustworthy a source of information about products and services than corporate-sponsored communications transmitted via the traditional elements of the promotional mix [3]. Advantageously using Facebook to exchange views with their consumers and prospects, brands show transparency and improve their consumer relationship management.
With more than 35 million "Likes", Starbucks coffee is the third largest brand on Facebook. It is a perfect example to illustrate the stature of a strong presence on Facebook, as well as a relevant use and management of its inherent advantages, to enhance the brand image.
* Corporate image: "[…] is the net result of all of the experiences, impressions, beliefs, feelings and knowledge that people have about a company" (Aaker 1996)
* Brand values: The code by which the brand lives. The brand values act as a benchmark to measure behaviors and performance. (BrandChannel.com)
[1] Renfrow, J. (2010). Facebook, Twitter make consumers more likely to buy, recommend, Response, p.9.
[2] The Times, (2011). "Facebook in Ibay deal", London, 13th October, p.50.
[3] WG. and Faulds, DJ. (2009). Social media: the new hybrid element of the promotion mix, Murray State University, Murray, USA.