[Thesis] The Quest for Happiness in Self-Tracking Mobile Technology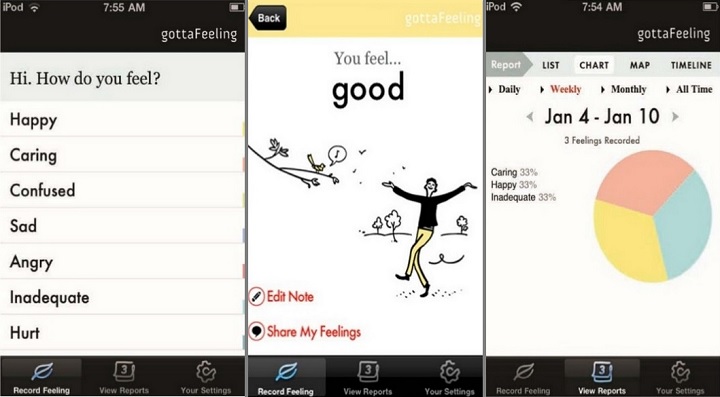 Abstract
The practice of self-tracking became more accessible to the general public in recent years through the widespread use of connected portable devices (in particular smartphones), improved human biometric sensors, platforms and services specifically designed for monitoring purposes, and enhanced online data storage solutions. In this context, a movement labeled Quantified Self has been gaining an increasing number of followers on a global scale, which has also propelled additional media coverage towards this specific type of personal activity.
Besides contextualizing self-monitoring practices generally considered, this study focuses on the ones in the affective domain in particular, commonly known as mood and happiness tracking. The examination aims at understanding the possible causes and potential consequences of the displacement of these experiments from an exclusively clinical and academic environment to a wide public arena, and the expansion of its focus from mental patients (on a chronic or episodic basis) and research subjects to a large population previously considered healthy and functional.
To achieve that goal, the research relies on a multi-disciplinary approach borrowing concepts and theories from fields such as Media Studies, Psychology, Philosophy, and Economics, combined with an empirical work focused both on the technological platforms and the individual practices. From the conceptual and empirical analysis emerges a phenomenon occupying a particular space framed in the intersection of technology, wellness and wellbeing, as well as science, threatening to redefine personal identity and individual behavior by expanding the limits of self-awareness and the scope for self-improvement.