The Pencil is a Problem.
In a special launch event last Wednesday Apple unveiled with great fanfare a host of new products, a highlight of which was the Apple Pencil. Meant as an accessory to the hulking new iPad Pro, its introductory video is a wondrous narration of the device's game changing abilities, heralding it as the ultimate tool for creatives everywhere. The public's reception of it has ranged from marvelous appreciation to blunt humorous dismissal, as is the case with most newly launched Apple products. Chris Taylor's analysis on Mashable pointed out the device's first and foremost problem- usability. Compared to its lesser known rival of the same name- Pencil designed by FiftyThree the Apple Pencil only works with the iPad Pro, is not ergonomic to hold and does not come with efficient storage options. Pencil by FiftyThree, at half the price, Chris says is still a much better investment as it works on all Apple devices and magnetically snaps onto tablet cases, making it a more practical accessory.
Practicality, it seems, has never been Apple's foremost concerns what with chargers that wear too quickly or phones that bend in your pocket. Neither has Apple concerned itself with the concept of "newness." Apple "revolutionizes" existing ideas: it refines them into consumer-focused products that gain instant and wide-spread appeal and often end up defining the product category, much like the tablet or smartphone or now, the Apple Pencil. Terming the device in itself as a "new product" would then be misguided- IT IS LITERALLY JUST A STYLUS. The idea of what the device promises to achieve however is relatively fresh. The Apple Pencil claims to revolutionize the creative process itself. Its instant and intelligent response promises to replace actual pencil to paper creativity. The truth of the matter though is that this claim is as far removed from reality as possible.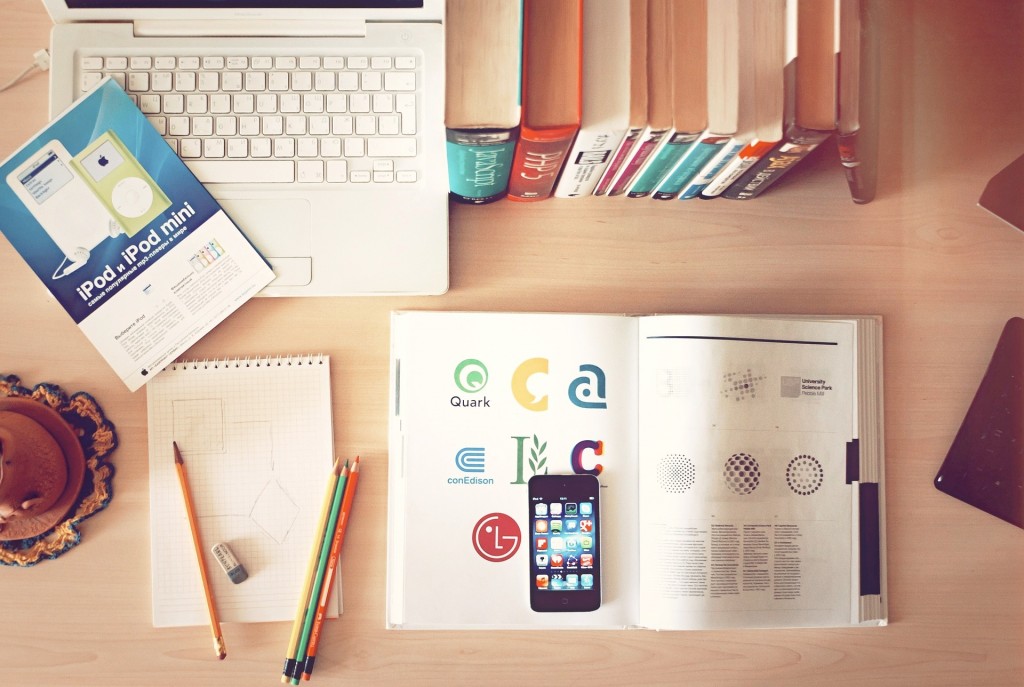 Khoi Vinh, a graphic and interaction designer, now the Principal Designer at Adobe, in a 2015 survey titled 'The Tools Designers Are Using Today' monitored the tools graphic designers used during six major creation-related tasks: brainstorming, wireframing, interface design, prototyping, project management, version control, and file management. His conclusions were that a staggering 64% designers still trusted good old pencil and paper for brainstorming and ideation, moving onto indie softwares for further development. Professionals aren't up for letting go of real pencils and Apple knows. Whom then is the Apple Pencil designed and marketed for? Most visitors at the launch event barely scribbled their names or a passing "hello" on the iPad Pros, some managing to fit in a stick figure or two. The bloggers that appreciated the marvel that is the new Apple Pencil are not professional and commercial artists and Apple knows that too. Apple knows that the end users of the Apple Pencil will be non-professionals who end up buying the device for the novelty- or newness- of it all, a consumption habit Apple has relied on for a while now. And thus Apple's revolutionary new device does not in fact qualify as new at all.
This brings us to the greater debate- is technology fuelling creativity? In an article for the Guardian titled 'Is technology making us more creative?', Tomas Chamorro-Premuzic, professor of Business Psychology at University College London, argues that "much of the content people generate is trivial, unoriginal and forgettable." He states that though user-generated content has been growing exponentially in the past decade, much of it is noise. In such a situation the outputs from the use of Apple Pencils would only add to this noise. The possibility of the device being used by actual professionals in a fruitful creative endeavour would still not make up for the irrelevant ideas that would spring up from its use. And that, essentially, is why The Pencil is a problem.
In his book 'The Rise of the Creative Class', Richard Florida argues that creativity is becoming intrinsic to working life. As menial tasks get automated, jobs now involve problem solving and a creative outlook. Greg Satell argues this point in an article in Forbes titled 'How Technology Enhances Creativity' stating "technology increases our potential to engage in the types of experiences that lead to greater creativity." Though this might hold true to an extent, there is no denying that without a proper learning of the technology available, most outputs turn out half-baked and effectively useless. Looking back at the Apple Pencil and its potential users, it becomes clear that the novel idea being sold- an idea of technology supplementing creativity- is no more than a marketing device and it will be a while before we as a public are presented with a "new" device that actually supplements our creativity, as opposed to mere toys.
References-
Chamorro-Premuzic, Tomas. "Is technology making us more creative?" The Guardian. 2015. 12 September 2015.
Florida, Richard L. The Rise of the Creative Class: And How It's Transforming Work, Leisure, Community and Everyday Life. New York, NY: Basic Books, 2002. Print.
Rhodes, Margaret. "Sorry, Apple. Turns Out Designers Don't Use iPads." Wired. 2015. 12 September 2015.
Satell, Greg. "How Technology Enhances Creativity." Forbes. 2014. 12 September 2015.
Taylor, Chris. "How Apple 'blew it' with the Pencil stylus: It's not why you think" Mashable. 2015. 12 September 2015.