Paper Based Print to Counter Digitalization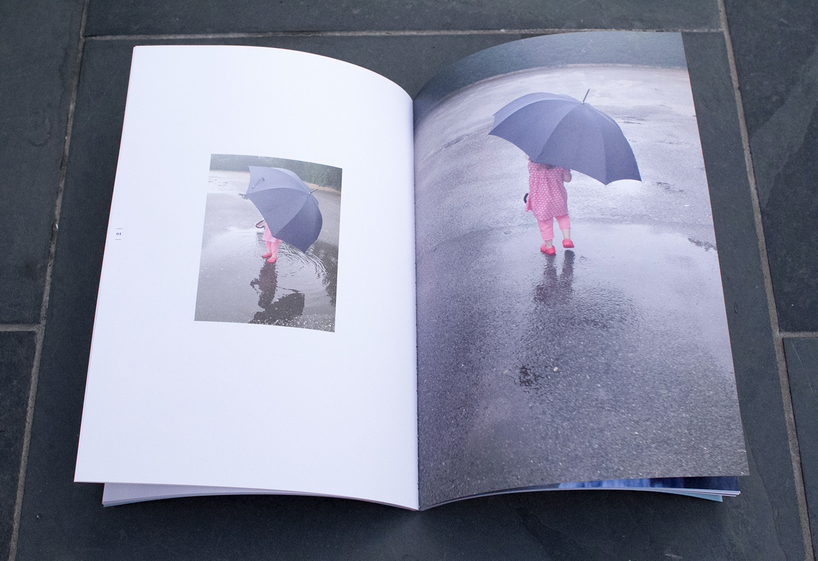 In an age where paper based prints are diminishing and digitalization is the ever winning cheaper option, there is luckily always a countermovement. This month Recently, the mobile-to-magazine app for iphone, was debuted. The new app for iOS is moving in the opposite direction by getting digital image back on hard copy print.
Their slogan: Your camera roll in a monthly magazine. The app provides a simple and straightforward tool for creating a monthly magazine of your very own best photos.
Recently is a subscription service, which costs $ 8.99 per month. It creates a high-end art 8 x 11 inch format magazine, press-printed on premium heavy stock paper, showcasing up to 100 of your recent photos. It will result in a quality soft cover magazine, printed with bright ink. The app is free to download. Paying subscribers receive up to 100 of their latest iOS camera roll photographs delivered to their home.
Now more than twenty years after the arrival of the first consumer digital camera, Western Culture is now characterized by ubiquitous photography (Rubenstein and Sluis, 9). "We are living in a time of unprecedented visuality," says Martin Hand is his book Ubiguitous Photogtaphy (33). With the introduction of camera phones, the ease of making images of everything you do in daily live has turned the majority of the people into enthusiastic photographers. At the same time improving storage space makes possible to save up to hundreds of photos without the need of the painful process of deciding what to keep and what to delete. The idea of a photo to be a repertory of all your memories is losing its meaning as the amount of personal photos today prompt a kind of forgetting (Hand, n. pag.). More and more people save up library sized visual archives. What does this digital photo revolution do with the meaning of photos as personal memory? Are thousands of unselected pictures the same as a few dozen selected and pressed into an album?
A hard copy photo album creates the possibly to give back the meaning of memory to a photo in a way it selects and makes the memory physically visible and touchable. It is the solution to not immediately lose your photos to endless camera rolls or online timelines. According to Catone "print is the only medium that will satisfy" (n. pag.).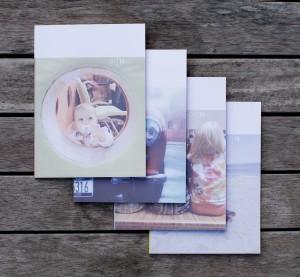 Of course the idea of a mobile app to help users to create a hard copy photo album is nothing new. Instant album, a photo book for Instagram, generated a selection of 30-35 photo's based on the number of "likes", and automatically arranges pages and photos grouped by time. Price $ 29,95. The Mosaic Photo Book app has a unique design for a photo album up to 20 photos for $ 24.99. The Groovebook app is even very similar to the Recently app as it also offers an easy way to monthly print out 100 photos for only $ 2.99 subscription per month.
Recently argues to be the only mobile-to-magazine app. This statement seems to strategically use the concept of a magazine to overcome the fact that it is actually creating another tool for creating a photo album.
So what does the Recently have to offer to the critical photo application users?
Besides the fact that previous photo apps are often quite difficult in use by offering to many editing en selection features the Recently app is offering a very simple tool with a unique design printed in quality for a surprisingly reasonable price. The design perfectly captures the beauty of print, as magazines tend to do.

The app smartly leaves away any barrier of decision-making, by offering a one-tap solution. "One app. One Tap. One Magazine." (Recently). The system automatically processes the selection of photos, the design and printing. It even reminds you repeatedly to not forget about your magazine.
It is a good complimentary app to Instagram, Facebook, and Snapchat. The simple use makes it accessible for everyone. It is the perfect way to overcome the development of library-sized meaningless photo archives you will never look back to. The app is now available for one end users only. This fall the app begins with regular subscriptions to additional viewers, which makes it possible for others to order a version of your magazine. Maybe a next addition can be the possibility to order a magazine of your favourite Instagram profile. For fanatic Instagram users this can be the way to get recognition by allowing followers to print a magazine from their photos. This could be a interesting development for the appreciation of amateur photography.
Rubinstein, Daniel and Sluis, Katrina. "A Life More Photographic', Photographies, 1:1 (2008), 9-28. Print.
Hand, Martin. Ubiquitous Photography, Cambridge: Polity Press, 2012: n.pag. Print.
Catone, Josh " Why Printed Books Will Never Die." Mashable. Ed. Jim Roberts. 2013. 13 Sept. 2015. < http://mashable.com/2013/01/16/e-books-vs-print/#DmNFoFVNvPkG>
Recently on the internet. 2015. CanDoBaby, inc. 13 Sept. 2015. <http://www.getrecently.com>