Online to Offline, Customers Have Nowhere to Hide —A New Targeting Technology via Wifi on Mobile Devices
Have you ever received the promotion advertisements from some brands? The answer for most of us probably is: yes. Based on customers' preferences, retailers offer the information of their upcoming products by the eye-catching advertisements. However, have you ever been curious about how this information reaches you? Well, the answer is because of the new technologies behind the screen.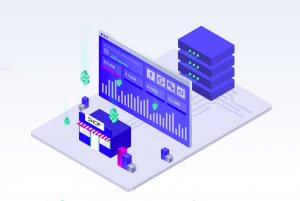 Figure 1: how Comose and its OMNIcookie work
In 2014, a software company named "Cosmose" was established by Miron Mironiuk, along with a team of engineers and media planners (Cosmose, 2018). It mainly offers solutions for offline retail stores to attract the potential customers. By tracking offline visitors' wifi on their mobile services, retailers can accurately target specific customers with the relevant ads via their social media platforms, such as Facebook. Recently, OMNIcookie, a high technical device invented by Comose, has become a sophisticated location technology for reconnecting offline customers through online advertisements (Financial Times, 2018).
How does it work?
As a powerful behavioral targeting technology company, Cosmose cooperates with over 400,000 mobile apps (Cosmose, 2018). Based on the technological collaboration, they have received anonymous location data of over one billions shoppers. After collecting and analyzing the interminable amount of data, Cosmose will then select the best potential customers for their clients—offline retail stores. The potential target customers are divided into five main categories: 1) outside potential (people who walked pass the store but didn't visit); 2) "just looking" (people just visited the store but left before making a purchase); 3) best customers (people who made the purchase); 4) lost customers (customers who haven't visited the store recently); 5) competitors' customers (customers who visited competing stores) (Cosmose, 2018).

Figure 2: five groups of potential customers
The success of Cartier retail stores can be a good example to illustrate how OMNIcookie plays a role in the jewelry industry. OMNIcookie was installed in several locations of the stores, such as their main shopping area, cashier, and fitting room. It is seamless, simple, and ubiquitous (Cosmoes, 2018). When a customer walks into the shop, the apps (such as Facebook) on his/her phone will immediately search for the wifi signal as long as the location function is activated. At this time, the OMNIcookie will automatically capture his/her phone ID (Cosmoes, 2018). The customer then will be classified into one of the five categories by Cosmose app. The information such as gender, age, consumption level, and the date when he/she visited the store will be analysed. After Cosmose gives the information, Cartier will send its online ads to specific customers via their social media platforms. In this way, the company has increased the visibility of their promotional ads onto potential customers' social media platform, and helps attract customers to visit the retail stores.
Online to Offline, Customers' Privacy Concerns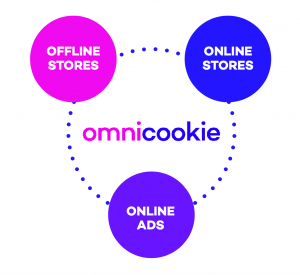 Figure 3: OMNIcookie connects offline stores, online ads, online stores and consumers
As one of the new targeting technologies which hides behind the physical world, the existence of OMNIcookie is rarely noticed by customers. This technology should raise questions over whether such a device could be fair to customers' privacy and their right to know. Alan F. Westin, an important scholar of privacy theory, claimed that people tend to build up a psychological wall to protect their privacy when technology is more and more invasive. As a result, people will offer less personal information and decrease their communication (Westin 31). However, the customers may have limited knowledge about the terms and privacy policy that they agree with (Debatin et al. 87) while using particular mobile apps. Thus, they probably do not know that their location permissions on some apps will be used for data collection by a third party. In the case of Cartier, when the consumers visit the stores for shopping, they will not be informed that they are being tracked at the same time. The reason for retailers to collect data is to create revenue through online advertising (Van Dijck 170). The apps on customers' mobile devices are not only the tools for entertainment or communication, but also become the devices for data collection for advertising campaigns. Yet, this indicates that the customers are being tracked and analyzed by the visible and undetectable technologies from online to offline without legal privacy protection.
Discussion and Conclusion
In order to better predict and influence potential customers' choices, Cosmose invented OMINIcookie to connect offline stores
 with mobile devices (Cosmose, 2018). The purpose is to make sure the information of potential customers are flowing equitably to both online and offline stores. To a certain extent, as a new technology, OMNIcookie helps the offline retailers better target their customers. However, it may also cause privacy problems for the customers.
In terms of privacy concerns, Cosmose presents the following statement on its website:
"To protect the privacy, Cosmose doesn't collect any personal data. The data is anonymoused to thirty-four digit numbers and analyzed in groups of at least twenty different IDs." (Cosmose, 2018)
Even though Cosmose claims that the customers' personal data is being protected by a series of complex algorithms. The perfect security for personal data does not exist, as there will always be hackers or government agencies finding methods to break it (Assante; Chau 8). For example, Facebook leaked fifty millions of its users' information to a data analysis company that served for Donald Trump's team for the presidential election in 2018.
According to Katie Shirlton, privacy is the right to choose and control what personal information that users want to share, with whom and for how long (Shirlton 50). The slogan on the official website of Cosmose is "Online, Offline Equal" (Cosmose, 2018). The Cosmose's equality regards companies' need over customers' privacy. For those customers, protecting privacy has become harder as their information is widely shared among multiple parties around the world (Tene: Polonetsky 251). Thus, as customers, we should always be alert about our privacy while using new technologies.
Works Cited
Agnew, Harriet. "L'Oréal Invests in 'Beauty Tech' Start-Ups for Digital Makeover." Financial Times, Financial Times, 22 Jan. 2017, www.ft.com/content/5b5b34c2-df21-11e6-86ac-f253db7791c6.
Agnew, Harriet. "L'Oréal Invests in 'Beauty Tech' Start-Ups for Digital Makeover." Financial Times, Financial Times, 22 Jan. 2017, www.ft.com/content/5b5b34c2-df21-11e6-86ac-f253db7791c6.
"Cosmose AI Is the #1 Solution for Offline Stores." Cosmose, cosmose.co/.
Dijck José van. The Culture of Connectivity: a Critical History of Social Media. Oxford University Press, 2013.
Flows, Capital. "America's Critical Infrastructure Is Vulnerable To Cyber Attacks." Forbes, Forbes Magazine, 11 Nov. 2014, www.forbes.com/sites/realspin/2014/11/11/americas-critical-infrastructure-is-vulnerable-to-cyber-attacks/#4aa057f25f39.
"L'Oréal & Founders Factory – Cosmose." YouTube, YouTube, 22 Jan. 2017, www.youtube.com/watch?v=eJis212Xhks.
Liu, Yue. "User Control of Personal Information Concerning Mobile-App: Notice and Consent?" Computer Law & Security Review, vol. 30, no. 5, 2014, pp. 521–529., doi:10.1016/j.clsr.2014.07.008.
"Miron Mironiuk." Forbes, Forbes Magazine, www.forbes.com/profile/miron-mironiuk/#606c46a2a918.
"New Europe 100: Eastern Europe's Emerging Technology Stars." Financial Times, Financial Times, 23 Nov. 2017, www.ft.com/content/10da5832-ce4b-11e7-9dbb-291a884dd8c6.
Shilton, Katie. "Four Billion Little Brothers?" Queue, vol. 7, no. 7, Jan. 2009, p. 40., doi:10.1145/1594204.1597790.
Tene, Omer and Jules Polinetsky. "Big Data for All: Privacy and User Control in the Age of Analytics." Northwestern Journal of Technology and Intellectual Property, vol. 11, no 5, 2013, pp. 238-273.
Westin, Alan F. "Privacy and Freedom, New York: H." Atheneum (1967).