Uber, Saudi Arabia, and Gender Discrimination: The Fallacy of the Disembodied Digital World
Manal Al-Sharif had spent hours in questioning. She hadn't eaten, she hadn't slept, and she hadn't even had the chance to say goodbye to her son before police swept her away. She would spend the next nine days in jail for what many would consider a typical daily activity
Her crime? She was a woman, and she had been driving.1
In Saudi Arabia, women were prohibited from driving as part of a 1990 religious fatwa, which hold the weight of law though not technically ingrained into the legal code.2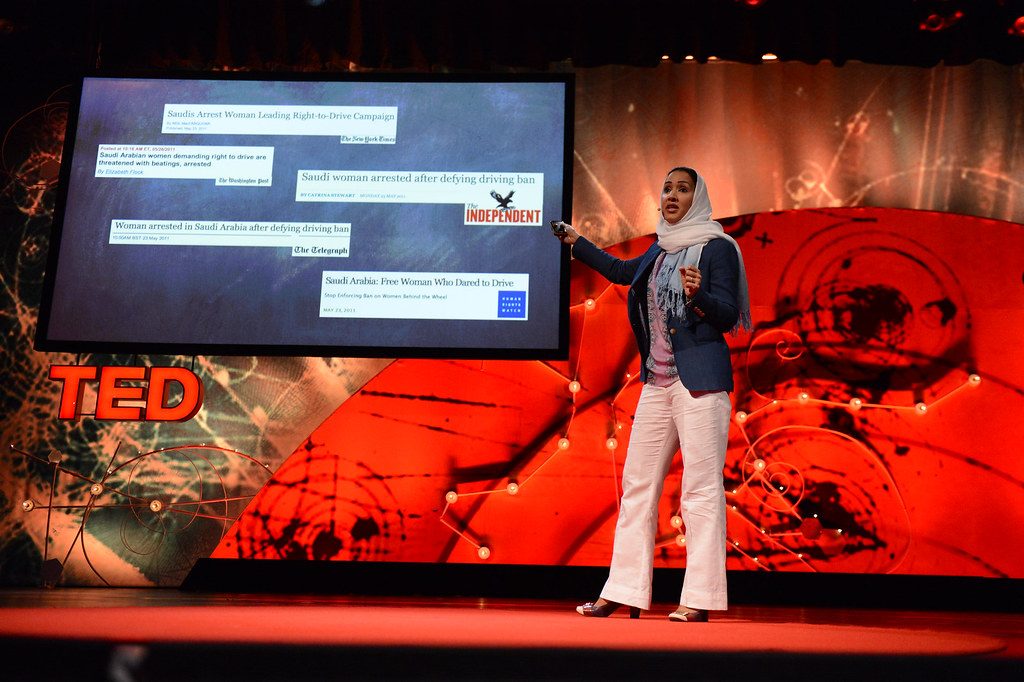 Unfortunately, Al-Sharif's story was not the first or the last of its kind.3 In 2014, activists Loujain al-Hathloul and Maysaa al-Amoudi were detained for 73 days for challenging the driving ban and live streaming their experience.4 For decades, women in Saudi Arabia have championed the movement for the right to drive, to mixed success and often heavy consequences. Even as international pressure mounted, it appeared for years that any potential changes would come slowly, if at all.
Enter Uber, 2016.
The ride-sharing app received a $3.5 billion investment from Saudi Arabia's Sovereign Wealth Fund to expand business practices in the country.5 At the time, it was the single largest investment in a private company ever.6 Two years later, in June 2018, women finally won the right to drive in Saudi Arabia. Of course, the two events are not causally linked, particularly not when so many activists had been fighting the same fight for years beforehand. But the app's presence in the region — both before the driving ban was lifted, and now — exposed the ways in which our seemingly disembodied digital experiences are in fact heavily filtered through the same sociocultural dynamics that impact daily physical experiences.
How Digital and Physical Experiences Coordinate
Platforms both influence and are influenced by the existing social framework within a particular region, country, or culture. In the United States, for example, social network sites like Facebook and Twitter and politics have become so intertwined with the process of national politics that federal courts have begun placing restrictions on how public officials can use these platforms.7 Despite the popular notion that digitization removes the user from their physical experience, the reality is that "the fantasy of the Internet as disembodied playground is just that, a fantasy." 8 Race, gender, sex and identity all serve as driving factors in how, and why, a user interacts with digital platforms. This is particularly true when these platforms mediate physical and digital behavior, as in Uber's case.
In fact, Uber's history in Saudi Arabia provides perhaps the best case study for understanding this idea, demonstrating that both technological platforms and the society they operate within "work inextricably together in their interpellation and positioning of women and men." 9 Much like Facebook program physical elements of friendship and sociality like connection through its algorithmic structure, all platforms invariably operate invariably as "a socio-technical hybrid, a gathering of heterogeneous elements that include both humans and nonhumans." 10 Digital experience is thus a complex coordination of all these factors. In accessing platforms, a user's experience can be seen as "a performance in which both the agency of the user and the apparatus come into play, as well as the agencies of other users, other algorithms." 9
Platforms Reflect Social Standards
After its expansion, Uber quickly became ingrained into daily life throughout the country. In the company's own words, their goal in any region is to become "woven into the fabric of every city we operate in." 11 By doing so, however, Uber had also (intentionally or inadvertently) adopted the social dynamics of the country. Because women could not drive, many were forced to turn to the accessibility of Uber. This reflected itself in the app's user base, as the company estimated in 2016 that more than 80% of its riders in Saudi Arabia were women. 11 Without changing any functional components of the platform, the app's meaning and role within society had already completely shifted. While many women welcomed the increased accessibility of transportation, activists also noted that the platform simply replicated preexisting gender dynamics in which women relied on men for every decision and turn of the wheel.
This criticism holds value under the scrutiny of media theory, too. Platforms that fail to acknowledge and confront preexisting societal dynamics risk alienating their users or, in Uber's case, appear to be exploiting from their continued marginalization. When platforms assume a homogeneous user profile, disembodied from their race, gender, and sexual identity, even a well-meaning program "ironically ends up replicating the 'damaging universalism of old-style feminism'." 12 Rather than remove women from the experience of gender disparity, the platform ultimately served as a constant reminder of the country's social inequality.
Adapting to Social Conditions
Since then, though, Uber has consistently taken steps to rework the app for the benefit of women, and these decisions have had a noticeable impact on the lives of women in the region. Beyond making travel more accessible, the company has also supported women in the movement for equality by providing free rides through the app for those going to vote 13 and has partnered with the Al Nahda Philanthropic Society For Women 14 to develop more opportunities to utilize its platform to help women in Saudi Arabia. More recently, after the driving ban was lifted in mid-2018, Uber has actively recruited female drivers 15 and even introduced a country-specific feature 16 that allows women to block male passengers; with this latest feature, the company has not just recognized, but responded to the social dynamics of its host country and reoriented its affordances 17 to fit those hyper specific needs.
Indeed, Uber has functioned as a sort of soft barometer for gender dynamics in the country. Even as the platform itself is reworked to position women as autonomous, it remains influenced by, and thus restrained from its goal, by the social constructs of Saudi Arabia. In the same way, the situation indicates a larger truth about digitization; while platforms change the way we perceive sociality, transportation and communication, all platforms are to a large degree also molded by the society in which they operate.
What Can We Learn From Uber's Experience?
We don't leave our bodies behind when we log in. On the contrary, preexisting identities inform our decisions, push us toward certain objectives and dictate the ways in which we can interact with technology at all. Creating platforms that benefit society requires actively acknowledging these identities. Platforms can work to deconstruct social inequality — but only if we first confront the notion that these inequalities still exist, even in the digital landscape.
Works Cited
1 Al-Sharif, Manal. "'I Was Jailed for 9 Days for Driving While Female in Saudi Arabia. Our Activism Worked."." Vox, Vox, 9 Nov. 2017, www.vox.com/first-person/2017/11/9/16628026/saudi-arabia-women-driving-ban.
2 Alsharif, Ghada. "Uber Is on the Front Line of Women's Rights in Saudi Arabia." Quartz, Quartz, 10 June 2017, qz.com/1001869/uber-is-on-the-front-line-of-womens-rights-in-saudi-arabia/.
3 Al-Sharif, Manal. "Why Saudi Arabia's War on Women Is Only Getting Worse." Time, Time, 10 Apr. 2019, time.com/5567330/saudi-arabia-women-rights-drive/.
4 Mackey, Robert. "Saudi Women Free After 73 Days in Jail for Driving." The New York Times, The New York Times, 12 Feb. 2015, www.nytimes.com/2015/02/13/world/middleeast/saudi-women-free-after-73-days-in-jail-for-driving.html.
5 Isaac, Mike, and Michael J. De La Merced. "Uber Turns to Saudi Arabia for $3.5 Billion Cash Infusion." The New York Times, The New York Times, 1 June 2016, www.nytimes.com/2016/06/02/technology/uber-investment-saudi-arabia.html.
6 Hook, Leslie. "Saudi Wealth Fund Takes $3.5bn Uber Stake." Financial Times, Financial Times, 1 June 2016, www.ft.com/content/a7e31c58-282c-11e6-8b18-91555f2f4fde.
7 Savage, Charlie. "Trump Can't Block Critics From His Twitter Account, Appeals Court Rules." The New York Times, The New York Times, 9 July 2019, www.nytimes.com/2019/07/09/us/politics/trump-twitter-first-amendment.html.
8 Marwick, Alice E. "Online Identity." A Companion to New Media Dynamics, 31 Jan. 2013, pp. 355–364., doi:10.1002/9781118321607.ch23.
9 Brophy, Jessica E. "Developing a Corporeal Cyberfeminism: beyond Cyberutopia." New Media & Society, vol. 12, no. 6, 9 Sept. 2010, pp. 929–945., doi:10.1177/1461444809350901.
10 Bucher, Taina. "The Friendship Assemblage: Investigating Programmed Sociality on Facebook." Television & New Media, vol. 14, no. 6, 2012, pp. 479–493., doi:10.1177/1527476412452800.
11 "Being Uber in Saudi Arabia." Uber Blog, Uber, 18 Sept. 2019, www.uber.com/en-SA/blog/riyadh/beinguber/.
12 Daniels, Jessie. "Rethinking Cyberfeminism(s): Race, Gender, and Embodiment." WSQ: Women's Studies Quarterly, vol. 37, no. 1-2, 1 Apr. 2009, pp. 101–124., doi:10.1353/wsq.0.0158.
13 Berkani, Karima. "Celebrating Two Years in Saudi Arabia: Uber Newsroom Saudi Arabia." Uber Newsroom, Uber, 31 Jan. 2016, www.uber.com/en-SA/newsroom/ksa2/.
14 Uber Team. "Uber and Takamol Partner to Empower Working Saudi Women and Provide Them with Access to Affordable Transport Solutions: Uber Newsroom Saudi Arabia." Uber Newsroom, 5 May 2019, www.uber.com/en-SA/newsroom/uber-takamol-en/.
15 Moritz-Rabson, Daniel. "Women in Saudi Arabia Are Starting to Drive for Uber." Newsweek, Newsweek, 25 June 2018, www.newsweek.com/uber-careem-expect-hire-tens-thousands-saudi-women-drivers-994398.
16 Bostock, Bill. "Uber Launched a Saudi Arabia-Only Feature That Lets Female Drivers Avoid Taking Male Passengers." Business Insider Nederland, 17 Apr. 2019, www.businessinsider.nl/uber-lets-female-drivers-saudi-arabia-block-male-passengers-2019-4?international=true&r=US.
17 Davis, Jenny L., and James B. Chouinard. "Theorizing Affordances: From Request to Refuse." Bulletin of Science, Technology & Society, vol. 36, no. 4, 2016, pp. 241–248., doi:10.1177/0270467617714944.