Will you find your next #1 Hit via Instagram? How the app's new feature 'Clips' could make TikTok obsolete.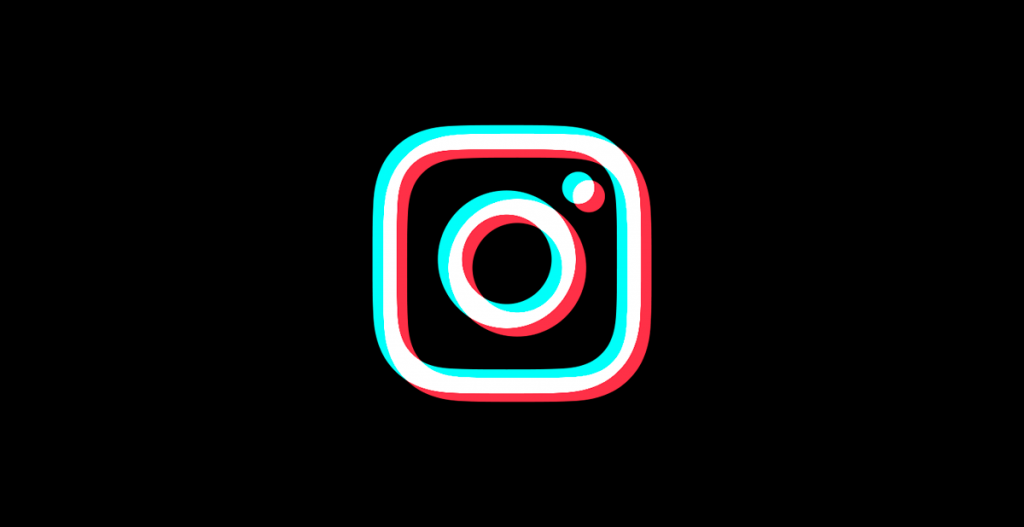 Funny clips, a lot of laughter, number-one hits and challenges with friends – That sounds very refreshing in times of self-presentation on social media platforms, such as Instagram. No wonder, TikTok became so popular and took over the music industry in just a year (Leight). After witnessing how especially my musician friends and artists uploaded short music clips edited with TikTok, it was just a matter of time until Instagram realised its gap in their functions. You can see TikTok videos all over Instagram and the internet. Even number One-hits evolved out of funny short music clips on TikTok. Instagram, realizing what it was missing out on started working on a new Story Camera mode called "Clips" since early July this year and could become the App to discover music and new stars in the future (Wong). The question is, if TikTok's popularity will shift, once the new Instagram feature will launch. Snapchat's growth for example has stagnated since Instagram replicated Stories (Hutchinson).
"If you can get all the latest features and tools in the app/s you already know and love, there is no need to download and check out any others, right?" (Hutchinson)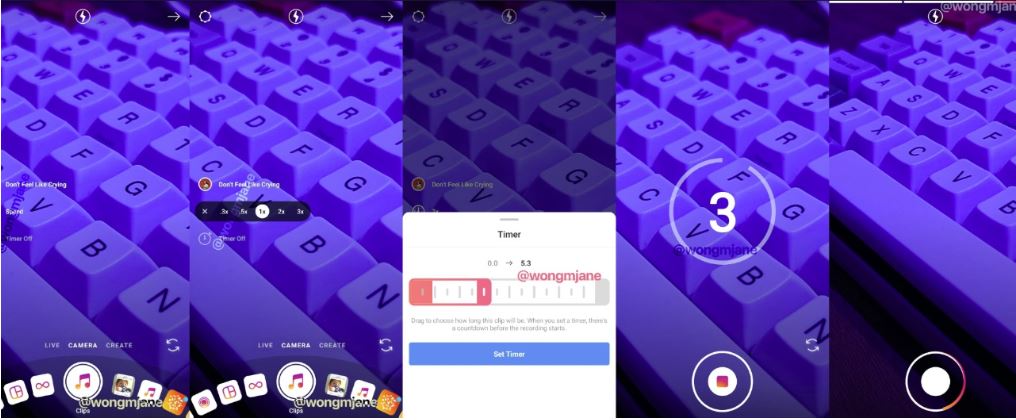 How does TikTok dictate the music industry's success?
The new social media platform TikTok allows users to create videos with a great range of audio samples as well as filters and share them around the world (Schablin). In the last 12 months, the app has been extremely successful and some already compare it to YouTube as its short-form version. It is impacting how users discover hits especially in pop music, since the platform has become a launching pad, for songs such as Lil Nas X's "Old Town Road," and Ambjay's "Uno," Y2k and bbno$'s"Lalala," (Leight). Old Town Road has received more than 300 million views on YouTube up to date and lived for 17 weeks at the top of the Billboard Hot 100, the longest run ever recorded for a single track since the 60 years that the chart has been established. Songs that have become famous through TikTok are plentiful on Spotify's United States Viral 50 charts (Yeung). When Vine[1] first occurred, the music industry has revolutionized and foundationally changed how songs are structured – and has resulted in the rise in popularity of catchphrase-oriented songs. TikTok also uses the phenomenon of Vine's music exposure, that compresses whole songs to just the catchy parts in the short 15-second style videos (Schablin).

What makes TikTok so popular right now? With Twitter or Instagram, it seemed nearly impossible for new platforms to become just as popular. TikTok's algorithm however, is constantly searching for new clips and enhances social mobility, instead of pushing out the latest videos from already popular users. Its design strategy manages to keep the audience's attention on the actual video instead of swiping away, as watch time attracts the algorithm. Furthermore, TikTok has benefitted from good resources and it uses a targeted outreach that ensures popular users know the latest trends (Leight). By encouraging more social interactions among its users, they receive reactions and feedback based on the quantity and quality of their work, regardless of the number of followers they have (Zhou). Being the reason why TikTok became so attractive, especially for unknown artists and young people and why Instagram is now trying to replicate it. However, it is questionable, if the app is capable to retain its users, with a majority of users abandoning the app within 30 days of downloading and reverting back to the platforms on which they already have built friend networks (Hutchinson).
Exploitative Copying
Instagram's new function "Clips", just as TikTok, will allow users to convert segments of videos into a single video story, overlaying music tracks onto video clips and adjust the speed and timer of each (Wong). It is not a new phenomenon, that Instagram, a subsidiary of Facebook, copies the popular apps and features developed by its competitors in order to prevent them from establishing a staging ground in the social media market. The copycat strategy could cause notable non-financial harms for consumer, such as stifled innovation and product degradation (Obear). Still it seems, as if Facebook's dominance continues to prevail, this time, trying to take over the music industry (Hutchinson). Facebook already borrowed some of TikTok's key features and tried to siphon some users by releasing Lasso in 2018. This try was unsuccessful as TikTok kept its popularity nevertheless.
TikTok as of this moment continues to be a quite limited app, as of its more narrow approach and features than more popular social platforms. Therefore, it is questionable, if it will be just as poular, as soon as Instagram takes over their features (Roose). Furthermore, Instagram is very popular for college students (Shane-Simpson et al.). TikTok's users however, are much younger, consisting mostly of the Generation Z. In spite of that more and more adults use the app (Roose). Facebook's combination of power creates a gap of creativity, since every company it acquires, becomes brainwashed in the Facebook way. Beyond social networking, the company's products are pushing deeper into news, video, virtual reality, ecommerce, payments, artificial intelligence, customer service, and drones delivering Internet service (Griffith).
The new feature "Clips" could become another success for Instagram and a breakthrough for it in the music industry. However, Instagram famousness depends on the quantity of followers, different to TikTok. It is therefore, still doubtful, if Instagram will be able to make TikTok obsolete in the future. TikTok's mother company ByteDance is currently developing its own paid music streaming service. Furthermore, "TikTok Spotlight"[2], a program to discover independent and unsigned artists launched this May (Yeung). These are features, Instagram would still have to copy, in order to become as imbedded in the music industry as TikTok already is. Further research concerning patents and global policy creation regarding matters of platform feature will have to follow these current debates.


---
[1] The vine.co website became the Vine Archive in January 2017 – a time capsule of Vines that were created through the Vine app so users could continue to browse them and share them on other websites. (https://help.twitter.com/en/using-twitter/vine-faqs)
[2] For further reading refer to: https://techcrunch.com/2019/04/05/tiktok-music/
References
---
Blissful Mind, director. Old Town Road (Tik Tok Compilation). YouTube, YouTube, 25 Feb. 2019, www.youtube.com/watch?v=LxwpKKK3P4s.
Griffith, Erin. "Will Facebook Kill All Future Facebooks?" Wire, 25 Oct. 2017, www.wired.com/story/facebooks-aggressive-moves-on-startups-threaten-innovation/.
Hutchinson, Andrew. "Instagram Is Reportedly Working on a New Tool Which Replicates TikTok's Key Features." Social Media Today, Industry Dive, 12 Sept. 2019, www.socialmediatoday.com/news/instagrams-reportedly-working-on-a-new-tool-which-replicates-tiktoks-key/562726/.
Leight, Elias. "'If You Can Get Famous Easil , You're Gonna Do It': How TikTok Took Over Music." Rolling Stone, Penske Business Media, 16 Aug. 2019, www.rollingstone.com/music/music-features/tiktok-video-app-growth-867587/.
Obear, Josh. "Move Last and Take Things: Facebook and Predatory Copying." Columbia Business Law Review, vol. 2018, no. 3, 2018, pp. 994–1059, journals.library.columbia.edu/index.php/CBLR/article/view/1710/732.
Roose, Kevin. "TikTok, a Chinese Video App, Brings Fun Back to Social Media[PS4] ." The New York Times, The New York Times, 3 Dec. 2018, www.nytimes.com/2018/12/03/technology/tiktok-a-chinese-video-app-brings-fun-back-to-social-media.html.
Schablin, Kevin. "New Social Media Dictate Music Industry Success." Marquette Wire, Marquette University, 17 Sept. 2019, marquettewire.org/4016463/opinion/new-social-media-dictate-music-industry-success/.
Shane-Simpson, Christina, et al. "Why Do College Students Prefer Facebook, Twitter, or Instagram? Site Affordances, Tensions between Privacy and Self-Expression, and Implications for Social Capital." Computers in Human Behavior, vol. 86, Sept. 2018, pp. 276–288., doi:10.1016/j.chb.2018.04.041.
Wong, Jane Manchun. "Instagram 'Clips' Clones TikTok's Video Editor in Prototype." Wongmjane.com, Jane Manchun Wong, 11 Sept. 2019, wongmjane.com/blog/ig-clips.
Wong, Jane Manchun. "Instagram's Sign Combined with TikTok's Sign Colours." Https://Wongmjane.com/Blog/Ig-Clips, Jane Manchun Wong, 11 Sept. 2019, Wongmjane.com.
Wong, Jane Manchun. "Instagram copies TIkTok's key features."Https://Wongmjane.com/Blog/Ig-Clips, Jane Manchun Wong, 11 Sept. 2019, Wongmjane.com.
Yeung, Peter. "TikTok Is Altering the Music Industry." Medium, FFWD, 30 July 2019, ffwd.medium.com/tiktok-is-changing-the-music-industry-bc19a8468b61.
Zhou, Qiyang. "Understanding User Behaviors of Creative Practice on Short Video Sharing Platforms – A Case Study of TikTok and Bilibili." Electronic Thesis or Dissertation. University of Cincinnati, 2019. OhioLINK Electronic Theses and Dissertations Center.22 Sep 2019.
---