Doctor Who? How the automation of healthcare, through smartphone apps and digital biomarkers, is reshaping our understanding of 'health'.
For almost a century, our desire for automation has shaped the way we communicate, operate, and manage our lives, and now, it is shaping our understanding and relationship with healthcare. 'Digital biomarkers' are the new wave of big user-generated data, but how beneficial are they for monitoring our health?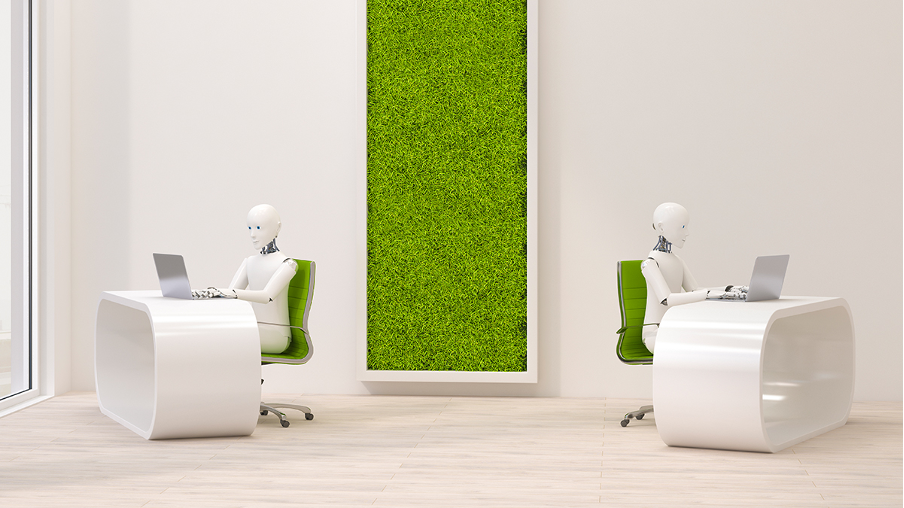 Digital biomarkers and how we use them…
In the last few years, wearable technologies have become popular tools for monitoring our health and well-being. According to Markets and Markets, "The global wearable healthcare devices market is projected to reach USD 46.6 billion by 2025 from USD 18.4 billion in 2020" (MarketsAndMarkets). Wearable technologies produce significant amounts of data about patients and individuals, that aren't necessarily receiving any patient care. This data is referred to as 'digital biomarkers', which RockHealth defined as, "consumer-generated physiological and behavioural measures collected through connected digital tools." (RockHealth). We are now seeing a shift away from professionally monitored and conducted screening, to a machine-learning, automated and user-generated future in healthcare.
Nature Medicine recently published a study, which describes how UCSF researchers have developed an algorithm for detecting diabetes straight from your smartphone. The researchers measured the volume of blood circulating just below the surface of the skin through a technique called photoplethysmography (PPG), which can be utilised through the flashlight or camera functions on smartphones. Lead author and cardiologist, Robert Avram, suggested, "The potential to transition screening that's normally done by physicians or nurses to the patient themselves through a smartphone app is a very novel concept and gives us a glimpse into how health care might work in the future," (Labroots).
Also using algorithms, the Apple Watch provides real time reports of its user's heart rate, detecting signs of irregular rhythms and serious underlying heart conditions. The ECG app records the waveform, results, date, time, and any symptoms into a PDF for the user to share with a clinician, saving the costs of professional screening whilst continuously monitoring the user's health condition. 'Huma' is a technological healthcare company taking this a step further. Through the Remote Patient Monitoring (RPM) app, 'Medopad', Huma has provided a solution for treating Covid-19 patients without using up hospital spaces. The user manually logs their temperature, heart rate and blood oxygen levels (measured with a pulse oximeter) into the interface, and the clinician then review this information to identify health deterioration or improvement.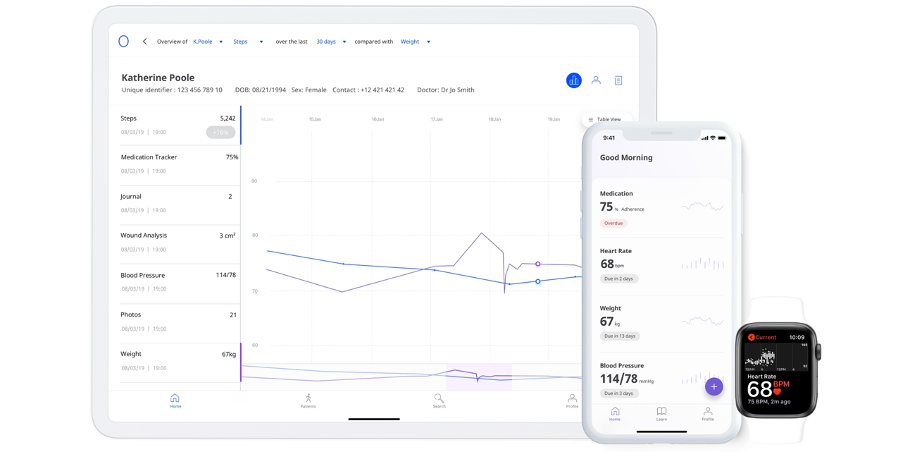 Wearable devices and digital biomarkers are proving to be an effective solution for a growing number of issues within healthcare, offering accessibility, reducing high-costs, and freeing hospital spaces, whilst creating insights to tangible improvements in healthcare. However, the solution has also brought a substantial change to healthcare and how treatments are being delivered. We must consider how effective automated, big user-generated data is for clinicians, and how it is affecting our social and cultural understanding of healthcare.
Changing our lives, for better or worse?
The technological and cultural author, Nicholas Carr, suggested in his 2014 book, 'The glass cage: Automation and us', that "Automation weakens the bond between tool and user not because computer-controlled systems are complex but because they ask so little of us." (Carr, 2014). Carr used the 2009 Colgan Air Flight 3407 crash as an example for how automated technologies removed the humanity from the role of the pilot. The pilots were so reliant on 'Autopilot' that they couldn't react on natural instinct. An article in ScienceAlert suggested, "We have progressively restricted our own decision-making capacity and allowed algorithms to take over. We have become artificial humans, or human artefacts, that are created, shaped and used by the technology." (ScienceAlert).
De Gruyter published an article in 2016 titled, 'Digital health and digital biomarkers – enabling value chains on health data', which discusses the usage of big user-generated data collected by digital biomarkers. The article noted that in Germany, "health insurances are evaluating the usage of digital products to implement new reimbursement models." The Google app 'beHealthy', created by Fraunhofer ISST, "is based upon the idea of aggregating data up to a single health score to realize a Digital Biomarker for the overall medical conditions" (Meister et al. 2016). Replacing our decision-making ability, with the programming of artificial intelligence (AI), is a scary thought, and one that imagines an automated bureaucratic dystopia, similar to what Terry Gilliam fantasised in his 1985 Sci-fi thriller, 'Brazil'.
Referring back to Nicholas Carr's, 'The glass cage' concept, we should also consider how automation is changing the way we think about healthcare. Carr suggested, "If we come to see automated calculations of probability as sufficient for our professional and social purposes, we risk losing or at least weakening our desire and motivation to seek explanations" (Carr, 2014). The introduction of healthcare apps has changed the way we communicate. By disrupting the direct communication flow between doctor and patient, healthcare apps have become the first point of contact for advice and health screening for users.
Using Huma's mental health monitoring app, 'BioBeats', as an example, "BioBeats recommends relevant tools to help employees feel better. They include evidence-based therapies within the app, known as digital therapeutics, and forms of biofeedback therapy, such as deep breathing exercises and mindful meditation" (Huma)." Instead of receiving advice from a professional (human) doctor, users are now reliant on advice formulated by algorithms, based on information collected by automated technologies.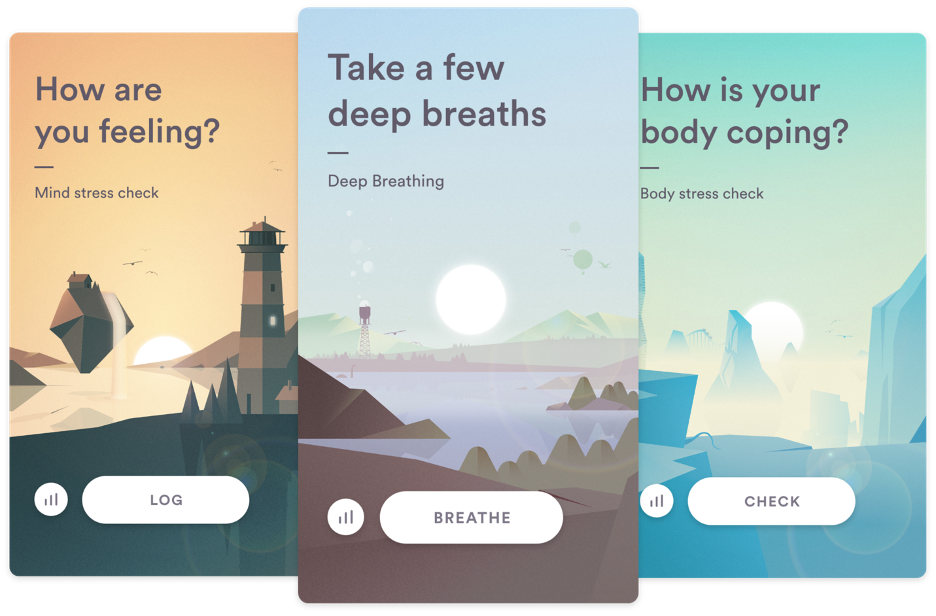 Algorithmic decision-making has raised a large-scale debate on our dependency for machines to think for us. Zerilli (et al.) coined this phenomenon, the 'control problem', in which they argue, [humans have become] "complacent, over-reliant or unduly diffident when faced with the outputs of a reliable autonomous system." (Zerilli et al., 2019). Tshilidzi Marwala analysed machines ability to be rational, and concluded, although "machines can be more rational than humans", they're limited by "lack of complete and perfect information", "imperfection of models", and "inability to identify the global optimum utility" (Marwala, 2019). As we become more reliant on automated advice, over direct contact with our clinicians, we must remain aware of how this information was formulated and how reliable we should trust it to be.
Conclusion
One thing is for sure, digital biomarkers are contributing to a wide variety of tangible improvements in the healthcare industry, but as our dependency on automation grows, so does the risk of losing our humanity. As we progress closer to an automated future within healthcare, we must ask to what extent these devices can be trusted, and how reliable automation can be for monitoring global health.
References
Carr, Nicholas. The Glass Cage: Automation and Us. Norton, 2014.
Demetis, Dionysios. 'Algorithms Are Already Making Decisions For Humans, And It's Getting Weird'. ScienceAlert, https://www.sciencealert.com/algorithms-are-already-making-decisions-for-us-and-some-are-utter-madness. Accessed 23 Sept. 2020.
Fernandez, Tara. 'Smartphone Cameras Detect Signs of Diabetes | Clinical And Molecular Dx'. LabRoots, Aug. 2020, https://www.labroots.com/trending/clinical-and-molecular-dx/18438/smartphone-cameras-detect-signs-diabetes?fbclid=IwAR3fK9BNKlzsmC6sd1cGWucH5QDAQ_8SmxV–LBPH4HKTp9-4e3GiGZQsPA.
Huma. 'Huma Portfolio'. Huma, https://huma.com/portfolio/. Accessed 24 Sept. 2020.
MarketsandMarkets. 'Wearable Healthcare Devices Market by Type (Diagnostic (ECG, Heart, Pulse, BP, Sleep), Therapeutic (Pain, Insulin)), Application (Fitness, RPM), Product (Smartwatch, Patch), Grade (Consumer, Clinical), Channel (Pharmacy, Online) – Global Forecast to 2025'. MarketsandMarkets, 2020, https://www.marketsandmarkets.com/Market-Reports/wearable-medical-device-market-81753973.html?gclid=CjwKCAiAmb7RBRATEiwA7kS8VNa5y7oFWGL6JgvR5HeH4-8NGxnVtm5W3mTby2ZNd0rGdwcPUxaDohoCLI8QAvD_BwE.
Marwala, Tshilidzi. 'The Limit of Artificial Intelligence: Can Machines Be Rational?' ArXiv:1812.06510 [Cs], Dec. 2018. arXiv.org, http://arxiv.org/abs/1812.06510.
Meister, Sven, et al. 'Digital Health and Digital Biomarkers – Enabling Value Chains on Health Data'. Current Directions in Biomedical Engineering, vol. 2, no. 1, De Gruyter, Sept. 2016, pp. 577–81. www.degruyter.com, doi:10.1515/cdbme-2016-0128.
Wang, Teresa, et al. 'The Emerging Influence of Digital Biomarkers on Healthcare'. Rock Health, https://rockhealth.com/reports/the-emerging-influence-of-digital-biomarkers-on-healthcare/. Accessed 18 Sept. 2020.
Zerilli, John, et al. 'Algorithmic Decision-Making and the Control Problem'. Minds and Machines, vol. 29, no. 4, Dec. 2019, pp. 555–78. Springer Link, doi:10.1007/s11023-019-09513-7.
Images
figure 1, GettyImages. Accessed September 24, 2020. https://www.gettyimages.nl/detail/illustratie/robots-using-laptops-in-futuristic-office-3d-royalty-free-illustraties/748336381?adppopup=true
figure 2, VentureBeat. Accessed September 24, 2020. https://venturebeat.com/2019/11/05/medopad-raises-25-million-to-detect-chronic-diseases-using-ai-and-big-data/
figure 3, VentureBeat. Accessed September 24, 2020. https://venturebeat.com/2018/08/14/biobeats-raises-2-4-million-to-combat-stress-with-meditation-and-breathing-exercises/