Only[Adult]Fans: Affording Digital Sex Work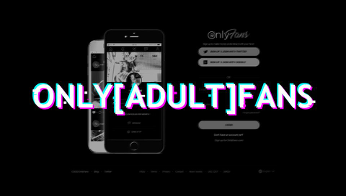 In a time when many were either let go from their job or suffering from lack of human contact during isolation, one online service which mends both of these issues in differing ways  – for reasons we will investigate further on – saw a whopping increase in the number of new users, particularly from the US and UK, in that same time frame (Writes, 2020). The platform – OnlyFans.com – is a social media-like service, most widely known and used for its paywall-protected adult content. The site itself, however, does not market itself as such – rather, it presents itself as an essential platform for anyone who uses social media and produces their own content, encouraging the uploading of "tutorials, tips, behind the scenes footage or just endless selfies" for sale to their subscribers or "fans" (How It Works, 2020). Still, about 50% of all content on OnlyFans remains adult in nature, and its name is known to relate to sex work of some sort (Bozza, 2020). Since the site itself does not explicitly promote itself as a platform for digital sex work, we are interested in investigating the reasons behind the popularity of OnlyFans as a sex work platform, in particular for amateurs. With several online platforms available explicitly for sex work, we believe that the OnlyFans platform affords for a sense of security for amateurs in sharing otherwise compromising content, which is not afforded for in other adult-oriented sites. In this project, we aspire to gain clarity in why OnlyFans saw an increase in users this year, by looking at how the affordances of the OnlyFans platform may have contributed to an increasing rate of amateur adult content creators on the site.
            The adult industry has in recent years seen a shift towards networked digital technologies as sex workers have adopted the use of social media and webcams in order to increase their earnings and reduce work-related risk (Velthuis & van Doorn, 2018). Further, this market has expanded to include an increasing number of amateurs due to the combination of neo-liberal attitudes and changes in culture, effectively "mainstreaming" the sex industry and lowering its market entry barriers for any capable and willing individual (Brents & Sanders, 2010). The COVID-19 related financial crisis further enabled these individuals as many faced economical hardship. Pew Research Center found that one in four (American) adults have had difficulties handling their financial responsibilities during the COVID-19 pandemic, with many having to withdraw money from their retirement plans or borrow from friends and family to keep their heads above water (Parker et. al., 2020). Another survey found that women, particularly those under 30 years of age, was one of the demographic groups most prominent in the unemployment rate as an effect of the pandemic (Kochhar, 2020). We thus hypothesize that the struggle of a sudden lacking income made digital sex work "an opportunity to supplement their income in today's gig economy" (Velthuis & van Doorn, 2018) and even more so in the pandemic economy, and further, that it is due to the OnlyFans platform's affordances that many have found it acceptable to turn to digital sex work.
Methodology
We choose to conduct an analysis of platform affordances to answer the question at hand, which will provide the necessary tools to consider the OnlyFans platform as a non-human agent with user-directing properties. This will effectively identify the ways the platform might allow, afford, encourage, permit, suggest, influence, block, render possible, forbid, etc. during usage (Latour, 2005). Considering the agency of a particular technology, in this case, the website and subscription-based platform OnlyFans, will thus enable an understanding of its influences on user behavior and motivation as well. In order to identify the relevant affordances to our research question and hypothesis, we apply the analytical framework offered by Light et. al. (2016), labeled the walkthrough method. This method will allow us to establish a foundational corpus of data that can support an analysis of its affordances. Using the walkthrough method, we will examine the technological mechanisms and embedded cultural references of the OnlyFans platform to understand how it guides its users and shapes their experiences. We first establish the platform's environment of expected use by identifying and describing its vision, operating model, and modes of governance. Further, we deploy a walkthrough technique to systematically and forensically identify the various stages of platform registration and entry, everyday use, and discontinuation of use.

Analysis
As mentioned in our introduction, the platform's expected use is not limited to digital sex work. Yet among the variety of potential content, adult content has come to dominate the website. To better demonstrate how OnlyFans affords digital sex work, we look at the website from two perspectives: that of the content creator and subscriber. OnlyFans identifies itself as "a social media website and application service which allows Users to create a profile, upload photos and videos onto their profile, set a monthly subscription price payable by other Users who wish to view their User Content and thereby generate revenue from Fans (Terms of Service, 2020)." Users can thus obtain two identities, content creators and subscribers/"fans". Noticeably, a user can simultaneously create and consume content – the boundary between the two user identities is fluid.
Registration and Entry
The website affords quick and straightforward registration for both identities. The site requests an email address and a password in order to sign up as a user. Yet to enjoy most platform functions, further actions from the users are required. Specifically, one needs to follow/subscribe to be a fan. While some profiles are free to follow, the paid profiles require the user to add a payment card and confirm their age of majority. Besides the card information and one's billing address, a subscription also requires a monthly fee set by the creator. A fan can unsubscribe at any time.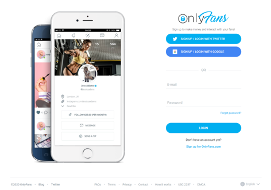 Further actions differ slightly when signing up as a creator. Instead of payment verification, the platform requires identity verification. To become a content creator, one also needs to set a subscription price. "A bank account or payment information (Terms of Service, 2020)" is required before one can set these prices, or for accepting tips. Other required information includes uploading an avatar image, a header image, and an about me section, which directly points to the user's virtual identity. Later, the user is requested to fill in their country of legal residence, legal name, address, as well as upload a photo of their ID along with a photo of them holding their ID, and release forms (if applicable). This process allows OnlyFans to verify the offline identity of a creator.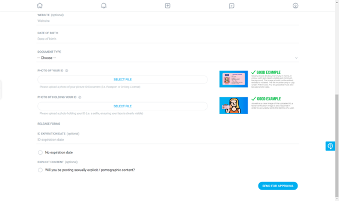 Everyday Use
OnlyFans affords fans to consume content from a variety of actors, such as chefs, celebrities, artists, fitness instructors, and so on. However, the lack of restrictions in content makes OnlyFans most popular for its adult content. This popularity further increased during the COVID-19 pandemic, as the number of OnlyFans creators increased by 42 per cent in the UK (Maurice, 2020 July). Besides a large variety of content creators, OnlyFans also affords fans access to pictures, videos and live-streams – much like many social media. Noticeably, the clear differentiator between a subscription to a porn site and a subscription to OnlyFans is that the latter affords for a sociality where subscribers can direct message their creators, and in this way fans don't feel the scenes are rehearsed or that they're distanced from the performers (Bozza, 2020).
For content creators, the affordances of OnlyFans mainly contribute to four aspects: identity construction, content creation, earning statistics, and fan management. For identity construction, OnlyFans affords creators to edit their profiles and build their own image for their audience. Users can decide their display names and photos, fill in a short biography, add information like location and personal website, and connect their Spotify accounts. For content creation, composing new posts is the main way for creators to publish their content. Creators are able to add texts, polls and media (photo, audio, and video) in their posts in a similar style like Facebook and Instagram. The main difference, of course, is that fans need to subscribe to see this content.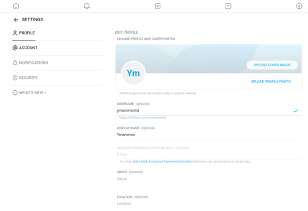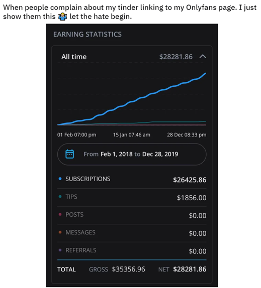 For earning statistics, OnlyFans shows creators straightforward graphics and numbers. Creators can check their income amount and sources, enabling the design of personal earning strategies. For fan management, OnlyFans allows both user identities to message subscribers (for creators) and subscribed profiles (for subscribers). Via direct messaging, users can send texts, photos, audio, video, and pay-per-view messages (Mascetti, 2020 August). In this way, OnlyFans affords creators and fans to approach each other in a direct, private, and most importantly, familiar way. One OnlyFans creator expressed the importance of digital sex work messaging in this way:
"'You can get porn for free,' she said. 'Guys don't want to pay for that. They want the opportunity to get to know somebody they've seen in a magazine or on social media. I'm like their online girlfriend' (Bernstein, 2019)."
The idea of being a virtual girlfriend indicates a new, digital form of intimacy. Jones has pointed out that in contemporary sex markets, customers want to feel they are having an authentic sexual encounter that, while bounded by the economic exchange, is also characterized by intimacy (Jones, 2019). By affording the communicative acts between creators and fans, OnlyFans afford creators to embody the authenticity of such intimacy.
App suspension
How OnlyFans affords for account deactivation differs for the two user identities. Creators can only deactivate their membership when their last fan subscription has expired, and creators have withdrawn any balance on their account (Terms of Service, 2020). After this, the steps of deleting accounts are the same for content creators and subscribers. Users can find the delete button in the Account page, and the account will be permanently deleted soon after users type in a verification code sent by email and confirm when asked "Are you sure?". There is no setting to temporarily leave and therefore there is no new form of participation found. The policy states that your data will be deleted after six months. The financial information is saved for seven years due to legal requirements. The ease with which you can delete your account affords for a sense of security when starting an OnlyFans account.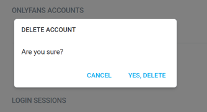 (Un)expected Use
It's hard to tell whether digital sex work was an initial intention of OnlyFans back in 2016. While OnlyFans situates itself in the field of adult entertainment, digital sex work has never been mentioned or promoted as its expected use. On the one hand, the website has prohibited users from generating content that promotes or advertises offline sex work such as escort services (Terms of Service, 2020); on the other hand, Leonid Radvinsky, who has possessed over 75% ownership of OnlyFans' parent company since 2018, is also the owner of MyFreeCams, a major camming site in the digital sex work industry (Bernstein, 2019; Companies House, 2020). In this sense, the possible image is that while digital sex work was an unexpected use initially for OnlyFans, it was also soon quietly accepted by the website. Another significant point is found in the overall lack of restrictions for content, which includes allowing the posting of pornography. This is visible upon registration, wherein subscribers and content creators are requested to tick a box confirming either their age of majority (subscribers) or if they intend to post adult content (content creators). This seems to indicate an awareness of how the website affords for adult content and its expected use. The unexpected use, thus, is rather found in the large quantity of adult content on a platform that is not inherently created for digital sex work.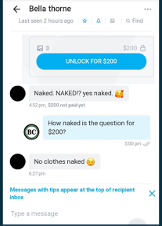 Findings
Our walkthrough of Onlyfans' interface and affordances shows that the platform can steadily attract and entertain a great number of new users due to its ease of use as well as its potential for sociability and financial benefits. Since creators can set their own price for content their fans will pay to get access to, creators can simply post text posts, images, and videos to earn a monthly salary. This salary depends on the subscription fee charge, number of subscribers, and nature of the content. Consequently, creators earn more when the subscription fee is attractive, the subscriber count is high, and the nature of the content is popular. Subscribers make an economic sacrifice to access content, thus, there may be expectations to see something rather inaccessible, exclusive and of higher value than on other mainstream platforms, such as Instagram and Facebook. Since explicit content is prohibited on other social media, the tendency among content creators is interpreting this as the most profitable content for OnlyFans. Creators who share adult content can in this way be assured of an increase in traffic and monthly revenue. 
Moreover, the structure and connotation of the OnlyFans platform let users experience a sense of comfort in sharing explicit content. Firstly, creators can decide who can see their content due to its subscription-based paywall protection, effectively restricting access by asking a price in exchange for viewership. Additionally, OnlyFans is not promoting adult content but rather quietly allowing for the content of all sorts, which prevents a connotation of OnlyFans as an adult platform. It does not endorse nor prohibit digital sex work but possesses instead the structure of a social medium with more flexible boundaries for content. Arguably, OnlyFans has put X-rated entertainment in the hands of its entertainers – like a "paywall of porn" with prices low enough for subscribers to pay up and high enough for creators to financially benefit (Bernstein, 2019). A more flexible content sharing platform ensures that the website appears more neutral and comfortable, as opposed to other sites for digital sex work which possess a heavy connotation directly to pornography, such as Radvinsky's MyFreeCams. Since OnlyFans does not promote any particular type of content or user behavior, it may be experienced as inviting for many users. When users decide to engage on OnlyFans, they are not immediately connected to any compromising connotation which allows for a sort of safety net that protects against judgment from adult content consumption or creation.
Lastly, the user and creator community has been rising continuously. The rise of new users in 2020 can be linked, at least partly, to the COVID-19 pandemic and its accompanying safety measures. People were either forced or requested to go into lockdown and social isolation, leading to a lack of social contact and the absence of intimacy for many. The social functions of the OnlyFans platform mended this issue by allowing for a more dynamic and engaging connection with content creators. This connection is built on a creator and subscriber basis by way of direct messaging, as well as other familiar social network functions such as sharing text and other media. Subscribers can also communicate with creators by 'tipping' in return for the completion of a special request that can be fulfilled on the platform (Bernstein, 2019). These functions allow for personal, two-way communication with digital sex workers. These factors could all be interpreted as contributions to normalize a move into digital sex work for amateurs.
Conclusion
This brief analysis presented how OnlyFans provides a comfortable and profitable environment for content creators, who wish to make a salary out of sharing adult content. We have investigated how the platform offers subscribers exclusive and explicit content not otherwise accessible on other social and adult platforms. The social network style of OnlyFans offers subscribers a form of intimacy, which has not only become inaccessible in times of social distancing but also more valuable, both emotionally and financially. The OnlyFans platform is attractive for amateurs intending to initiate sex work as content creators due to the paywall protection and the more neutral, non-adult connotation of the platform. OnlyFans affords for an easy market entry for amateurs in digital sex work due to its social medium-like appearance and functions and lacks the problematic or controversial connotations of other adult platforms which have been particularly attractive during the COVID-19 related social and financial hardships.

References
Bernstein, J. (2019, February 9). How OnlyFans Changed Sex Work Forever (Published 2019). The New York Times. https://www.nytimes.com/2019/02/09/style/onlyfans-porn-stars.html
Bozza, S. (2020, July 21). "OnlyFans: More Than Just Bangs For Your Buck." Boss Hunting. https://www.bosshunting.com.au/hustle/onlyfans-porn-revolution/
Brents, B., & Sanders, T. "Mainstreaming the Sex Industry: Economic Inclusion and Social Ambivalence."Journal of Law & Society, vol. 37, no. 1, Mar. 2010, pp. 40–60. EBSCOhost, https://doi.org/10.1111/j.1467-6478.2010.00494.x.
Companies House. (2020, October 17). FENIX INTERNATIONAL LIMITED – Filing history (free information from Companies House). Companies House. https://find-and-update.company-information.service.gov.uk/company/10354575/filing-history
Davis, J. L., & Chouinard, J. B. (2016). Theorizing Affordances: From Request to Refuse. Bulletin of Science, Technology & Society, 36(4), 241–248. https://doi.org/10.1177/0270467617714944
How It Works. (2020). OnlyFans. https://onlyfans.com/how
Jones, A. (2019). Camming: Money, power, and pleasure in the sex work industry. New York University Press.
Jones, L. (2020, July 15). "I started selling sexy photos after losing my job." BBC News. https://www.bbc.com/news/business-53338019
Kochhar, R. (2020, June 30). "Unemployment rate is higher than officially recorded, more so for women and certain other groups." Pew Research Center. https://www.pewresearch.org/fact-tank/2020/06/30/unemployment-rate-is-higher-than-officially-recorded-more-so-for-women-and-certain-other-groups/
Latour, B. (2005). Reassembling the Social: An Introduction to Actor-Network-theory. Oxford University Press.
Light, B., Burgess, J., & Duguay, S. (2018). The walkthrough method: An approach to the study of apps. New Media & Society, 20(3), 881–900. https://doi.org/10.1177/1461444816675438
Mascetti, J. (2020, August 18). Using Messages on OnlyFans | Tips & Tricks | OnlyFans Blog. OnlyFans. https://blog.onlyfans.com/using-messages-on-onlyfans/
Maurice, E. P. (2020, July 15). The number of people sharing adult content on OnlyFans rose by a massive 42 per cent during coronavirus lockdown. PinkNews – Gay News, Reviews and Comment from the World's Most Read Lesbian, Gay, Bisexual, and Trans News Service.https://www.pinknews.co.uk/2020/07/15/onlyfans-uk-creators-adult-porn-sex-work-coronavirus-lockdown-job-employment-pandemic/
Parker, K., Minkin, R., & Bennett, J. (2020, September 24). "Economic Fallout From COVID-19 Continues To Hit Lower-Income Americans the Hardest." Pew Research Center.https://www.pewsocialtrends.org/2020/09/24/economic-fallout-from-covid-19-continues-to-hit-lower-income-americans-the-hardest/
Russon, M.-A. (2020, September 1). "OnlyFans is ripping me off by capping prices." BBC News. https://www.bbc.com/news/business-53979625
Terms of Service. (2020, August). OnlyFans. https://onlyfans.com/terms/about
van Doorn, N., & Velthuis, O. (2018). A good hustle: The moral economy of market competition in adult webcam modeling. Journal of Cultural Economy, 11(3), 177–192. https://doi.org/10.1080/17530350.2018.1446183
Writes, E. (2020, August 31). Emily Writes: OnlyFans is for sex workers, not attention-hungry celebrities | The Spinoff. The Spinoff. https://thespinoff.co.nz/society/31-08-2020/emily-writes-onlyfans-is-for-sex-workers-not-attention-hungry-celebrities/