"'Making bag on OnlyFans!' Gen Z & the mainstreaming of porn"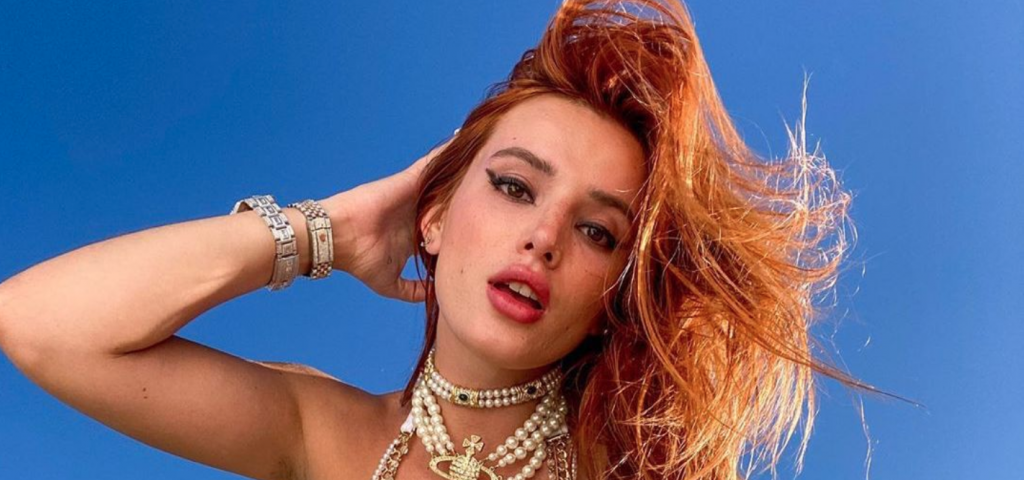 One million bucks in one day or the story of porn becoming a legitimate career
"I made 12K in a month with OnlyFans" is the proud opening line to one of ShanghaiShawty's YouTube videos, where she lets the users in on her experience with the platform (YouTube, 2020). Just about a month ago, former Disney actress Bella Thorne made the headlines of numerous news services by earning a million dollars on OnlyFans in a day and reaching two million dollars within a week (Russon, 2020; HackerNews 2020). While OnlyFans is not a new service (founded 2016), the worldwide corona lockdown introduced the British subscription service to an immense audience with an ever-growing hunger for new content as well as influencers finding themselves in their homes with little to take an influence on. This resulted in a range of new practices of applying the technology for user interaction.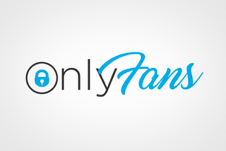 In itself, the platform can be used for promotion and capitalisation of ones content, through monthly subscription fees as well as extra fees for streams, private chats, or even more exclusive photos and videos, similarly to Patreon or IsMyGirl. On the website's FAQ section, it states that content is not stored by the website and is distributed encrypted, however, pirated content from the platform circulates everywhere on the web (Kastrenakes, 2020; Cole & Cox 2020). While OnlyFans is predominantly known for its wide application among sex workers, the platform is also used as a subscription service by artists, models, personal trainers and chefs for example. The platform generally lets content creators monetize on their follower base, without promotion of content on the platform itself. Creators still have to promote their OnlyFans accounts to their followers on other social networking services. Once their followers have migrated, OnlyFans allows the creator to be in close contact with followers through features such as paid private messaging or even video calling (OnlyFans.com, 2020).
Professional sex worker or your favourite influencer naked?
But what drives followers to use such services? Increasing loneliness and longing for intimacy might be the answer. Nearly the half of British adults believe that people in the UK getting more lonely with time and a staggering 42 % reports feeling depressed from being lonely (Pittman & Reich 155). Sadly, interacting with the digital world while being lonely has been linked to compulsive behaviour patterns only increasing the longing for emotional connection (Kim, LaRose & Peng 454). The idea of uses and gratifications suggests that users flock towards certain activities to fulfil particular needs (Sundar & Limperos 506). In this context, users intent to create a deeper connection with the influencers they admire, due to a lack of intimate relationships and increased isolation. The result from this lack of deeper connection are more and more users joining platforms such as OnlyFans. From a techno-ethical standpoint, the danger here is that the content creator are simply treated as a means to an end, in this sense the fulfilling of the sexual desires of the spectator (Sunčič 1). According to Klepper, this can lead towards the increased objectification that preys on the most vulnerable lower-class youth (Klepper 484).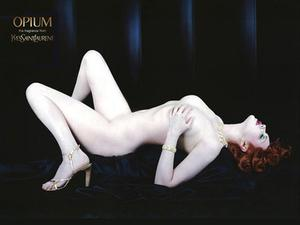 Gen Z and the liberation of sexuality
However, this can be a chance for women and creators within the porn industry to take more initiative. Thanks to services such as OnlyFans, sex workers and influencers alike can build their own career independent of video producers or subscription services sometimes taking nearly half or even bigger bites out of the revenue of the creator. The 80/20 model of OnlyFans empowers creators to monetise on their labor away from ad revenue and royalty fees to producers. But more importantly, this development can further the normalisation of the female sexuality and the representation of the female body online. "Pornography functions to express and contain a particular view of sexuality as disorderly and dangerous, and as part of a process of maintaining boundaries between the acceptable and unacceptable that it simultaneously transgresses and upholds" (Attwood 13). As Attwood describes giving the examples of Sophia Dahl's Opium advert or the Wonderbra campaigns, these representation of the female body disrupted common perceptions of it as pornographic and objectified (Attwood 15). The female body becomes a "symbol for anarchy" (Kendrick 219), representing power and aesthetic, but also blurring the borders between the mainstream media and pornography. "A culture's pornography becomes, in effect, a very precise map of that culture's borders" (Kipnis 164). And maybe the most staggering development to be experienced here, will be the full sexual liberation of Generation Z.
If you enjoyed this article and want to find out more about the cultural development of pornography, make sure to head over to Porn 3.0 and learn more about Sex-Positive Feminism, Queer Theory and Post-Pornography.
List of References
Attwood, Feona. "Pornography and objectification." Feminist Media Studies 4.1 (2004): 7-19.
Cole, Samantha and Joseph Cox. "Inside the Underground Trade of Pirated OnlyFans Porn."
Motherboard – Tech by Vice. 17th of June 2020. VICE MEDIA GROUP. 25th of September
2020. <https://www.vice.com/en_us/article/5dz3xa/onlyfans-pirated-porn-scraper-leak>.
Downs, Claire. "Onlyfans, Influencers, And The Politics Of Selling Nudes During A Pandemic." Elle.
14th of May 2020. Hearst Digital Media. 25th of September 2020. <https://www.elle.com/'
culture/a32459935/onlyfans-sex-work-influencers/>.
Hacker News. "Only Fans." Search Hacker News. 27th of September 2020.
<https://hn.algolia.com/?q=onlyfans>.
Independent.ie. "YSL Opium ad is eight most complained about." 30th of May 2020. INM.ie 26th of
September 2020. <https://www.independent.ie/style/fashion/ysl-opium-ad-is-eight-most-
complained-about-26859126.html>.
Kastrenakes, Jacob and Megan Farokhmanesh. "OnlyFans says it wasn't hacked after hundreds of
performers' videos leak online." The Verge. 27th of February 2020. VOX Media LLC. 26th
of September 2020. <https://www.theverge.com/2020/2/27/21156445/onlyfans-leak-not-
hacked-photos-videos>.
Kendrick, Walter, and Walter M. Kendrick. The secret museum: Pornography in modern culture.
University of California Press, 1996.
Kim, Junghyun, Robert LaRose, and Wei Peng. "Loneliness as the cause and the effect of
problematic Internet use: The relationship between Internet use and psychological well-
being." Cyberpsychology & behavior 12.4 (2009): 451-455.
Kipnis, Laura. Bound and gagged: Pornography and the politics of fantasy in America. Duke
University Press, 1998.
Klepper, Howard. "Sexual exploitation and the value of persons." The Journal of Value
Inquiry 27.3-4 (1993): 479-486.
Lee, Alex. "Coronavirus is bad news for Big Porn but great news for OnlyFans." Wired. 4th of May
2020. Condé Nast. 26th of September 2020. <https://www.wired.co.uk/article/coronavirus-
porn-industry-onlyfans>.
Pittman, Matthew, and Brandon Reich. "Social media and loneliness: Why an Instagram picture
may be worth more than a thousand Twitter words." Computers in Human Behavior 62
(2016): 155-167.
ShanghaiShawty. "I MADE 12K IN A MONTH W/ONLYFANS (NO NUDES)." YouTube. 1st of April
2020. 26th of September 2020. <youtube.com/watch?v=vatZqQg-gZg&ab_channel=
ShanghaiShawty>.
Sunčič, Mitja. "The porn drift: Pornography, technology and masturbation." International Journal of
Technoethics (IJT) 4.2 (2013): 58-71.
Sundar, S. Shyam, and Anthony M. Limperos. "Uses and grats 2.0: New gratifications for new
media." Journal of Broadcasting & Electronic Media 57.4 (2013): 504-525.
Russon, Mary-Ann. "Bella Thorne, OnlyFans and the battle over monetising content." BBC News.
1st of September 2020. BBC. 27th of September 2020. <https://www.bbc.com/news/
business-53979625>.