Rolling up the vignettape
My wikipedia entry is about an italian cartoon called "L'Omino Bufo", in loving memory of those bizarre and hilarious strips I used to read (and enjoy to the tears) as a child.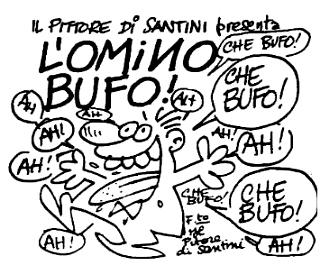 Since the available online information was very poor, I started to browse some comic lovers' blogs and eventually managed to reach the author by telephone for a brief but inspiring conversation; he was very happy about my interest in wikifying his creature, and also sent me additional material via e-mail. Enriching and emotional trajectory: by writing on a topic I was supposed to be familiar with, I discovered lots of new unconcievable things about it – and directly from the primary source; so, while the entry was taking shape, also a whole chapter of my early life was re-open and edited.
HERE the page (in italian).